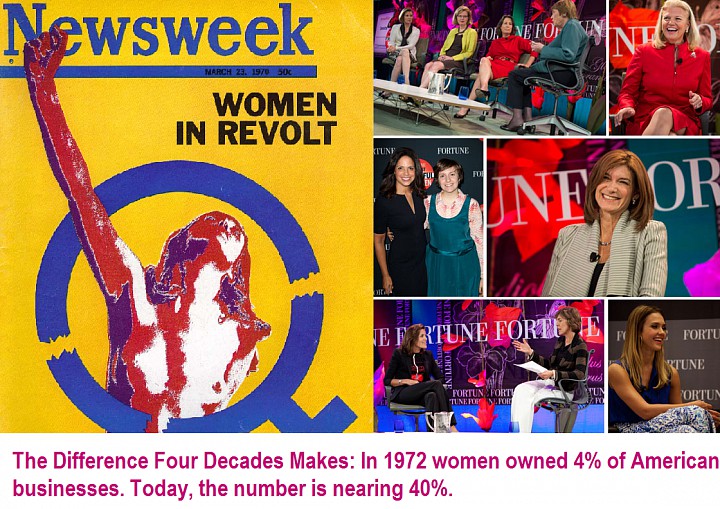 According to the Elizabeth Street Foundation, a partnership of the Tory Burch Foundation and Bank of America, the top-ten state for women-owned businesses include New York.  The Empire State's company of nine include California, Texas, Florida, Missouri, Illinois, Michigan, Ohio, North Carolina, and Pennsylvania.
Elizabeth Street provides American women entrepreneurs with "access to affordable loans, mentoring support and networking opportunities" according to the initiative's page on the Tory Burch website.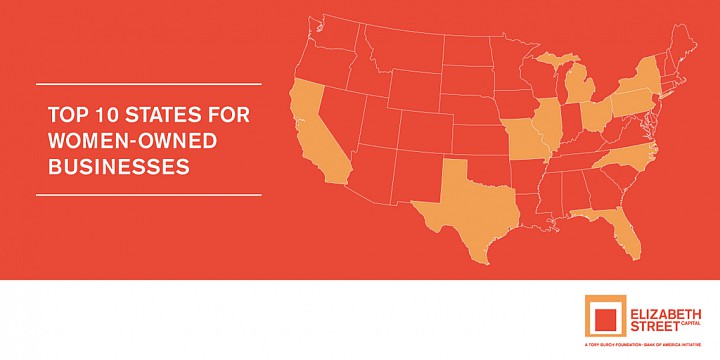 This year there are more than 9.1 million firms owned by women in the U.S., employing nearly 8 million people according to the National Association of Women Business Owners.  According to the National Women's Business Council, there were 7.8 million women-owned businesses in the U.S. in 2007, a 20.1 percent increase from 2000.
As the number exploded in the early 2010s, women-owned businesses became worth over 1.4 trillion dollars in sales by 2014.  The surge of this feminist economic success in states like Texas has helped them not only surpass Maryland, Hawaii, New Mexico, and Georgia -- amongst the top four in 2007 --- but actually booted them from the top ten.
Changing demographics are also contributing to the boom of these businesses.  Hewlett-Packard CEO Meg Whitman, the 2010 Republican nominee for Governor of California, noted that the biggest group of people starting new businesses in California were Latinas.
Today, in front of a packed room of 1,800 attendees, Tory Burch promoted the initiative at the Dallas Women's Foundation annual luncheon, urging women to step out of their comfort zones.  This came at the end of a high-woman-powered week that also saw the Fortune Most Powerful Women summit play host to the women of big industry in Laguna Niguel, California and served as a cap on a week in which the financial world saluted its women.
It's hard to believe that it was only some forty years ago Muriel Siebert was the only woman on the New York Stock Exchange and married women required their husband's permission to apply for a credit card.  You've come a long way baby.  You've come a long, long way.