The prime reasons for owing Freeport-McMoRan (FCX) was the strong and diverse position in the copper market. The company long proclaimed 5 large-scale mines with the ability of 1 billion pounds of annual copper production. As well, Freeport-McMoRan touted the ability to generate strong cash flows from these mines. 
The company recently agreed to sell the Tenke mine in the DRC and now news is surfacing that the company is approaching Colelco about buying the 51% position in the El Abra copper mine in Chile. The end result is a reduction in those large mines to only 3 with a reliance of the shenanigans of the Indonesian government for one of those.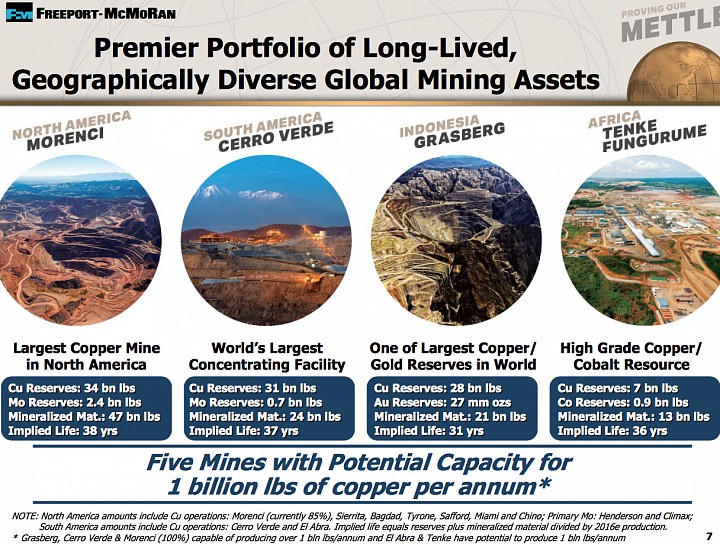 One has to wonder if the reason to own Freeport-McMoRan is now gone. 
Disclosure: No position