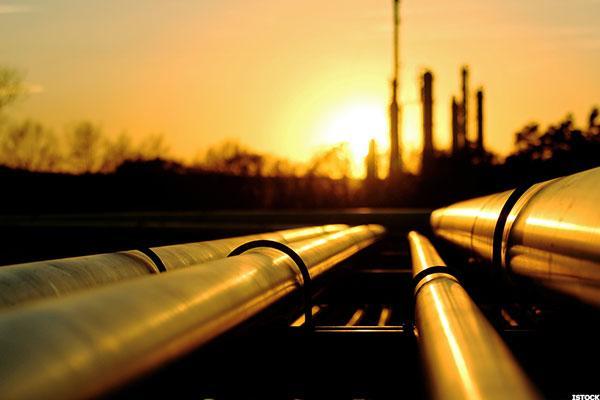 NEW YORK (TheStreet) -- Shares of Tesoro (TSO) were slipping in early-afternoon trading on Friday.
Earlier this week, the San Antonio-based independent petroleum refining and marketing company said it would acquire the private renewable fuels and chemical company Virent.
Tesoro hopes to utilize the Madison, WI-based company's renewable energy technology, BioForming, after the transaction.
Terms of the deal were undisclosed.
TheStreet's Chris Versace and Bob Lang of Trifecta...
More