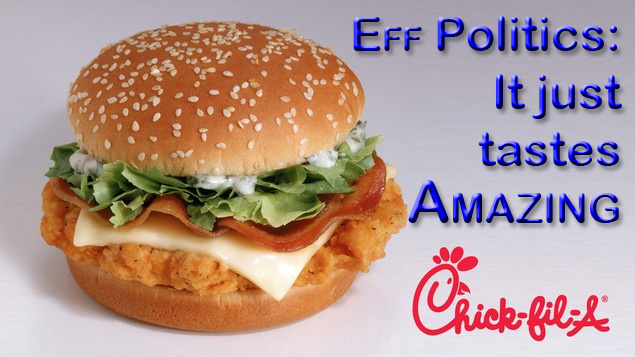 Will a Chick-fil-A be opening in the in the Denver airport? At this point, no one is really sure.
The Denver City Council is still deciding whether or not they will allow the chicken chain to open at the location, according to CNN Money, announcing they are reviewing policies before granting approval.
"When Denver International Airport proposed a concession with a company that had a history of funding opposition to this recognition, it was important that we as a City Council take a pause to ensure that all the policies are in place with all of the entities involved to ensure there will be no discrimination, and that benefits will be provided equally to all employees and their spouses, regardless of their sexual orientation," the Denver City Council said, according to CNN Money.
The CEO of Chick-fil-A, Dan Cathy, is openly opposed to gay marriage, which has caused a social stir around the company over the years. He recently tweeted a message about the founding fathers and alluding to them being ashamed of society, however that tweet was eventually deleted. 
"Chick-fil-A, Inc. and its franchised restaurant owners are equal opportunity employers, with more than 75,000 individuals who represent many diverse viewpoints, opinions, backgrounds and beliefs," a Chick-fil-A representative said, according to CNN Money.
For more business and financial news, click here.
*This is editorial content and expresses the opinion of the author.