BHP Billiton Limited (ADR)(NYSE:BHP), the biggest mining company in the world reported disappointing earnings. Full-year profits were down 30%. Compared to a year ago, net income decreased by $4.5 billion. In Australian trading, the stock was down 1.4%. 
The lackluster earnings from BHP Billiton correlates with the decline in the AUD. Since the Australian economy is driving by the mining industry, any decline in the
industry is a direct indication of the state of economy. The AUD/USD is down 26%.
With the mining industry cutting back on concerns of economic weakness in two
of its most important markets, China and India, Australia is headed for a slow
down. If exports of raw materials and energy is tapered, there is nothing else
to sure the economy.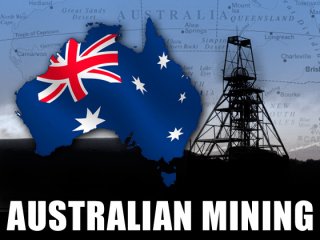 (Image Source: miningweekly)