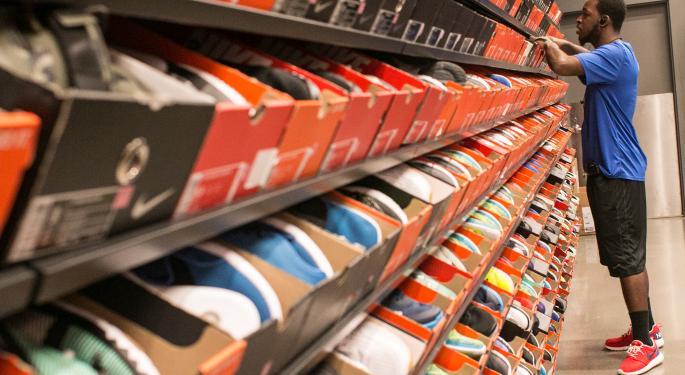 The latest data from Foot Locker, Inc. FL confirms that adidas AG (ADR) ADDYY 0.76% has stolen the athletic footwear momentum away from rivals Nike Inc NKE 0.37% and Under Armour Inc UA 1.78%.
According to Jefferies analyst Randal Konik, good news for Adidas is bad news for Nike and Under Armour.
Konik recently reported Jefferies proprietary Foot Locker data scrub trends for the month. According to Konik, Adidas now has "many additional" products among Foot Locker's top 60 sellers compared to the same time a month ago.
"This emergence is likely to soak up some of NKE and UA's market share in both running and basketball, with bigger emphasis on the running category," Konik explains.
Related Link: Nike's Getting Back In Shape While Under Armour Slows Down
The data confirms a report earlier this week by Morgan Stanley that Adidas seems to have captured the momentum from Under Armour and Nike in recent months.
Jefferies is cautious on Under Armour's stock ahead of Q3 earnings on October 25 and is worried the company will not be able to produce numbers to justify the stocks lofty valuation.
Despite the recent body blow from Adidas, Nike remains one of Jefferies' core long-term holdings.
So far in 2016, Adidas shares are up 79.1 percent, while Nike and Under Armor shares are down 17.9 percent and 5.0 percent, respectively.
Date
Firm
Action
From
To
Sep 2016
Guggenheim
Initiates Coverage on
Neutral
Aug 2016
B. Riley
Maintains
Buy
Aug 2016
Citigroup
Maintains
Buy
© 2016 Benzinga.com. Benzinga does not provide investment advice. All rights reserved.