We had a slew of US data today. Their impact will be limited because traders are focused on Janet Yellen's testimony in front of congress later today. Still, it adds a brush stroke to the overall picture of US's recovery in Q2.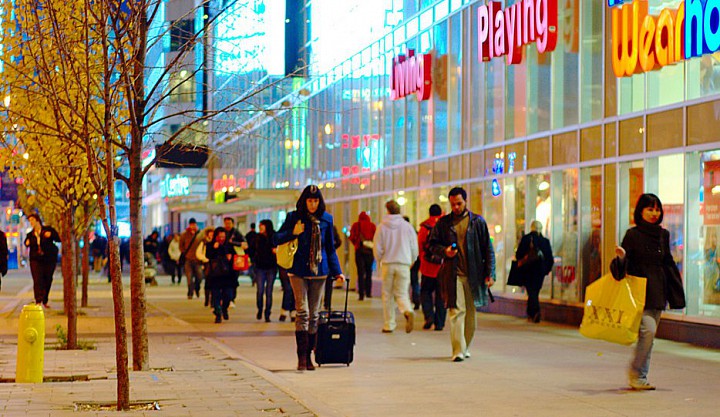 Retail sales in June
rose 0.2% on the month, much less than the 0.6% forecast, and the 0.5% reading for May, which was revised up from 0.3%. The data disappointed forecast, but was positive and was broad-based. The core retail sales reading came in at 0.4%, more in-line with forecast of 0.5%. May's core reading was revised up to 0.4% from 0.1%. You can say that on the surface the data looks soft, but June's data and the upward revisions for May actually show buoyant demand.
Empire State Manufacturing PMI for July
showed improving conditions, with a reading of 25.6. This beat forecast of around 17.2, and June's reading of 19.3. Manufacturing data has actually been picking up in June and now in July. Good manufacturing and sales data can help traders put the poor Q1 GDP into distant memory. 

US Import Prices
rose 0.1% in June, lower than the 0.5% forecast. May's reading was revised to 0.3% from 0.1%. Despite June's softer reading, import prices are trending up, providing some upward inflationary pressure, which can give room for the Fed to raise rates.

Business Inventories rose 0.5% in May
, pretty much in line with a 0.6% reading. April's reading was also 0.6%. Business inventories from a month to month basis have been around 0.5%. An increase in inventory based on expected demand would be a positive sign. An increase due to unsold goods would a negative sign. There was softer sales in May according to the report, but nothing significant, so businesses are holding current inventory levels.