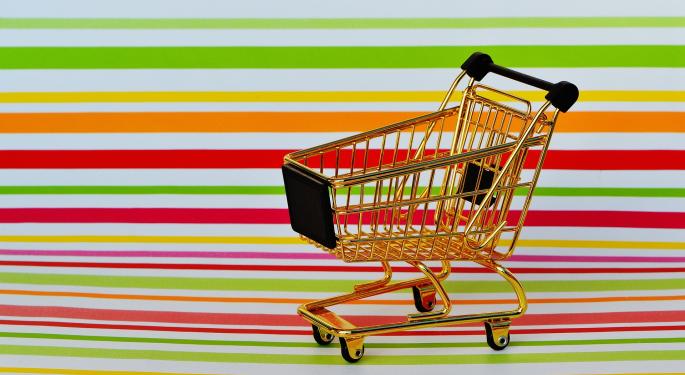 Ryan Craver, vice president of digital and emerging brands at Lamour Group, has identified Shopify Inc SHOP 1.09%, Costco Wholesale Corporation COST 1.12% and TJX Companies Inc TJX 2.3% as the potential retail plays.
Shopify
Ottawa, Canada-based Shopify provides a cloud-based and multi-channel commerce platform for small- and medium-sized businesses. Craver sees the company picking up more market share.
"They are doing all the right things. They are integrating with Facebook Inc FB 0.02%, Twitter Inc TWTR 0.14% and Pinterest. They are making it incredibly easy. I won't be surprised if they pick up more share and see some stock price appreciation," Craver said on Benzinga's PreMarket Prep.
Costco
On Costco, which operates membership warehouses, Craver said, "I am actually a big believer in Costco. It is one of the few that had limited impact from Amazon.com, Inc. AMZN 1.29%."
Craver, who said Costco's growing membership base is one of their weapons, noted that the company's shift from American Express Company AXP 0.39% to Visa Inc V 0.42% should give them some tailwinds.
But, the industry expert is surprised to see that Costco is not giving much importance to e-commerce.
"The one big thing that surprises me is that Costco is not taking e-commerce that seriously. The portions of what that they have in store versus online are very very small," Craver said.
TJX
Finally, Craver said off-price apparel and home fashions retailer TJX Companies is "doing very well both in domestic and internationally."
Craver said investors those who want to park their money in retail can choose home improvement, discount and digital sectors (Amazon).
© 2016 Benzinga.com. Benzinga does not provide investment advice. All rights reserved.