5Y Treasury yields have swung 16bps from the immediate post-payrolls reaction trough. Across the entire curve yields are exploding higher and for the first time in 2015, all yields are now higher since the start of the year... 30Y yields are still 24bps lower post-QE3 but 2Y yields are 24bps higher.
All yields now higher year-to-date...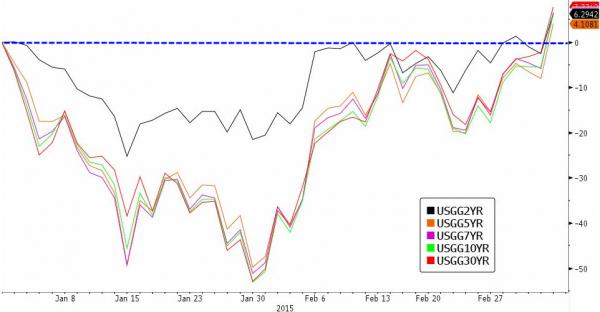 as they explode today...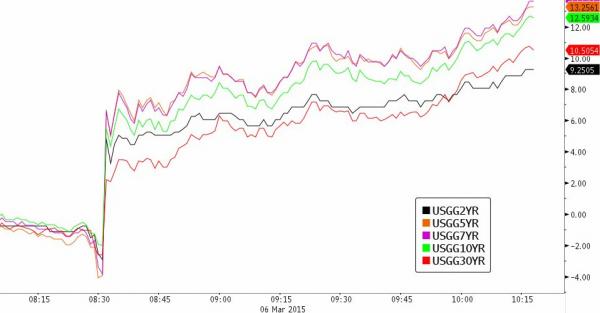 They're back!!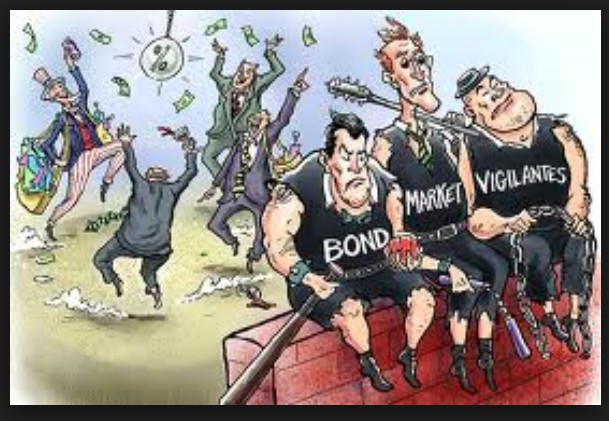 Charts: Bloomberg