Coca-Cola Co. on Tuesday said revenue and profit declined in its latest quarter as soda volume was flat amid weakness abroad.
Overall, Coke posted a profit of $1.48 billion, or 34 cents a share, down from $1.56 billion, or 35 cents a share, a year earlier.
Excluding certain items, per-share earnings were 45 cents, edging in above the 44 cents analysts polled by Thomson Reuters had forecast.
The company said foreign exchange shaved 12 percentage points off its per-share earnings in the quarter.
Revenue fell 4% to $10.28 billion. Analysts polled by Thomson Reuters had forecast revenue of $10.27 billion. The top line was hurt by one less day compared with the prior-year period.
<!== INSTRUMENT %% %120% ==!>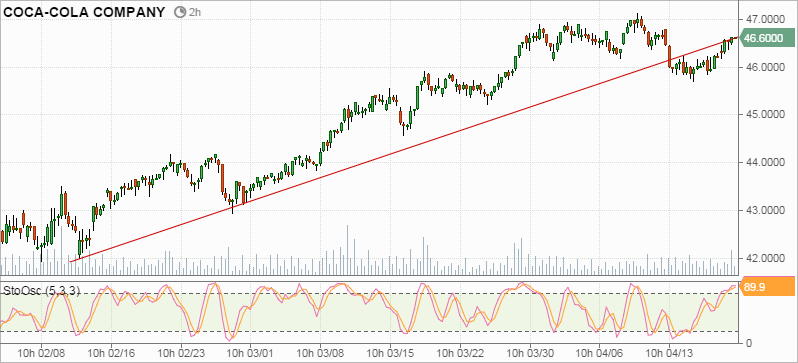 Bounce ended?