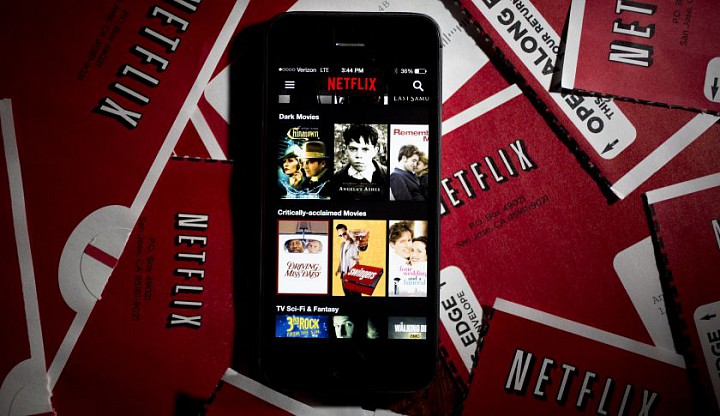 Even though the company's stock price on Friday plummeted with the rest of U.S. equities, Netflix's prospects are still bright.
U.S. stocks took a huge plunge on Friday, driven by concerns over China and economic growth around the world. The technology sector took one of the biggest hits, as shares of companies like Apple AAPL -5.60% and Facebook FB -4.97% fell almost 6%.
Even the investor darling Netflix NFLX -7.58% plunged by nearly 8%. But ugly as the market was, this might actually be a good time for investors to buy stock in the streaming video company, whose prospects remain bright. After all, entertainment is a staple that people tend to consume equally during good times and bad. When the economy is strong, people have disposable income to spend on movies and television shows; when it's weak, inexpensive entertainment through a subscription model is preferable to expensive theater tickets and pay-per-view content.
More: Stocks battered in global market route; Dow plunges over 500 points
For this reason, and ironically, a depressed stock market actually makes Netflix's offering even more valuable, and serves as a good signal to buy the stock.
The top cable companies in the U.S. lost more than 460,000 subscribers in the second quarter of 2015, according to recent reports by Pacific Crest and the Leightman Research Group. This shouldn't come as a surprise given that consumers have been chafing at the restrictions and expenses of cable for a while and, more importantly, can now access content more cheaply online through Netflix, Amazon AMZN -4.13% , Hulu, and other sites.
The king of this latter pack is without a doubt Netflix, which boasts...
More