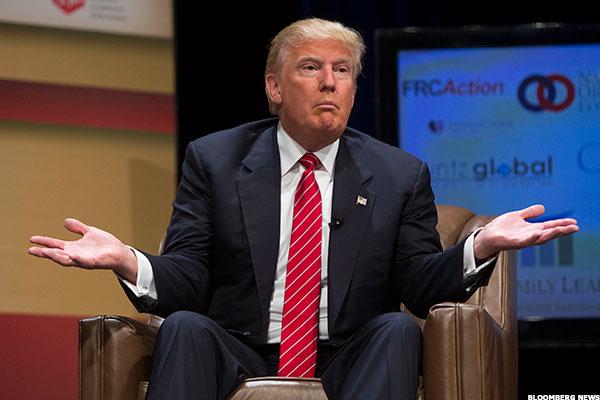 Analysts in recent days got hit with two surprises: the election of Donald Trump and the stock market rally that followed. The overwhelming consensus was that Trump would lose and, if he actually won, stocks would tank. Professional forecasters got a lot of egg on their faces, including yours truly.
As Hollywood mogul Samuel Goldwyn once said, "Never make forecasts, especially about the future." With Goldwyn's famous malapropism in mind, here's a compass (instead of a crystal ball) to guide you in the week ahead.
The stock market's bounce since Donald Trump's shocking electoral triumph is in large measure born of expectations that a Trump administration will not only deregulate business and markets but also provide massive stimulus in the form of greater defense and infrastructure spending.
STOCKS TO BUY: TheStreet Quant Ratings has identified a handful of stocks with serious upside potential in the next 12-months. Learn more.
It's typically the Democratic Party that hikes federal expenditures, which explains why stocks historically do better under Democratic regimes. Paradoxically, the markets now expect the right-wing Trump to adopt Keynesian measures to prime the economic pump.
In this counter-intuitive context, promising investment opportunities now reside in the aerospace/defense and construction industries.
"Trump's election is very good for defense, at least in the short run," said Richard Aboulafia, vice president of analysis at the aerospace consultancy Teal Group. "He'll be eager to prove his national security bona fides, and to show that he wants to 'rebuild America's military,' whatever that might mean."
Aboulafia, a widely...
More