Microsoft Corporation (NASDAQ:MSFT) CEO Satya Nadella congratulated Google Inc (NASDAQ:GOOG)'s new CEO, Sundar Pichai, on Monday, calling his promotion "well deserved." Pichai, who is only the third CEO of Google after Schmidt and co-founder Larry Page, grabbed the limelight after the search giant announced a surprise restructuring.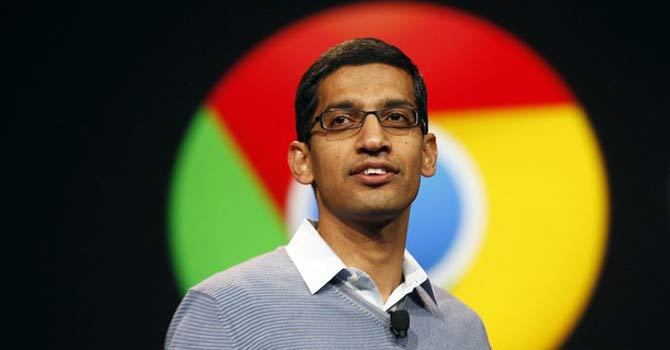 Apart from Microsoft's CEO, Apple Inc. (NASDAQ:AAPL) CEO Tim Cook; Bret Taylor, co-creator of Google Maps; Danny Sullivan, founding editor of digital news daily Marketing Land; and many more high-profile tech executives congratulated Pichai on his new role as CEO of the biggest search engine firm. Indian Prime Minister Mr. Narendra Modi also congratulated the India-born Pichai.
Schmidt, who is now the...
More