I have been anticipating another round of bearish correction in the S&P500 after the past couple weeks of sharp rally. Price action in the past few sessions might suggest the same .

S&P500 1H Chart 10/14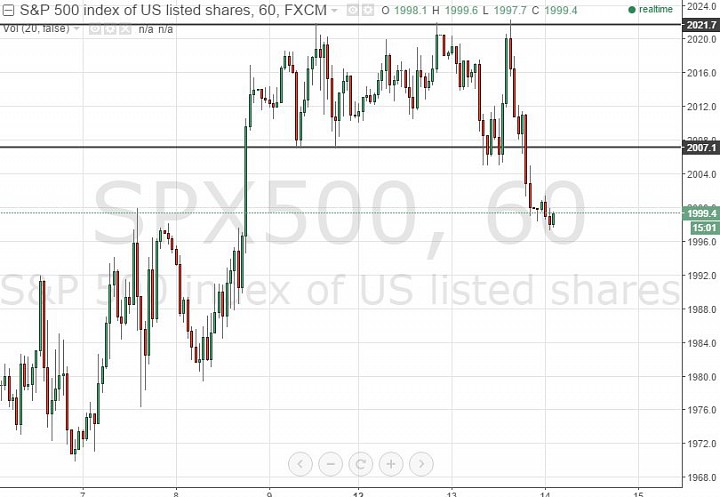 (click to enlarge)
S&P500 Daily Chart 10/14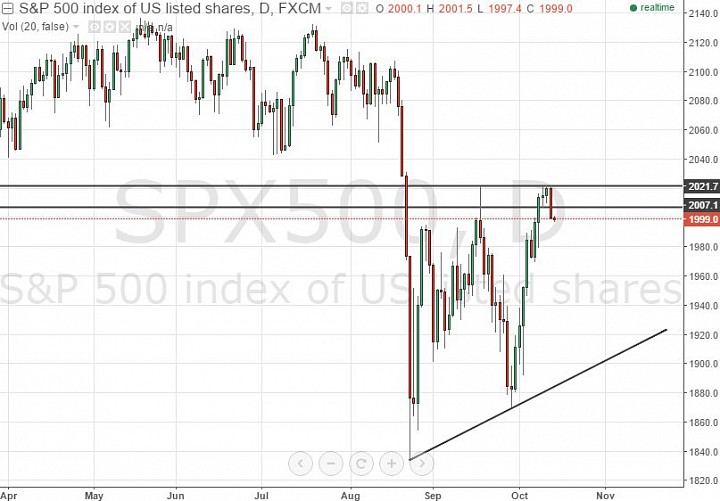 (click to enlarge)
I think the S&P500 will be making a move towards the 1970-1980 area. 

If price comes up but holds under 2015, I would still consider the bearish outlook towards at least 1970-1980. 

In fact, a bearish outlook towards 1900 is viable when we look at the daily chart, where we see the market possibly in a major bearish correction. So, even if we are wrong about another sharp bearish correction swing, a move to 1900 is still consistent with the current consolidation structure that has created higher lows. 

So, I would consider selling on the near-term/short-term bounce. This would be a short to medium-term outlook towards 1900.

I might consider buying around 1900, but that trade idea will be a medium to long-term one. I would also have to consider the possibility of further bearish correction, at which point I would consider buying in the 1800-1830 area.