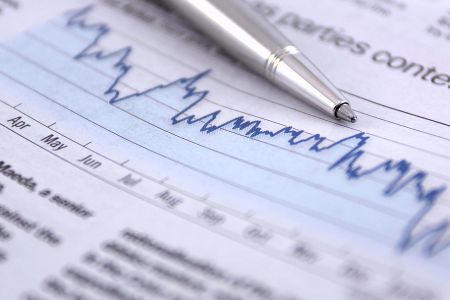 Upper limit of gap resistance on the S&P 500 Index at 2398.
**NEW** As part of the ongoing process to offer new and up-to-date information regarding seasonal and technical investing, we are adding a section to the daily reports that details the stocks that are entering their period of seasonal strength, based on average historical start dates.   Stocks highlighted are for information purposes only and should not be considered as advice to purchase or to sell mentioned securities.   As always, the use of technical and fundamental analysis is encouraged in order to fine tune entry and exit points to average seasonal trends.
Stocks Entering Period of Seasonal Strength Today: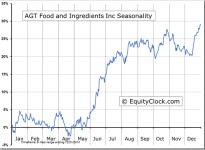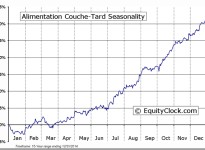 The Markets
Stocks in the US continued to rebound from last week's abrupt selloff.  The S&P 500 Index added just over half of one percent on Monday, moving back above its 20-day moving average.  Looking at the hourly chart of the large-cap benchmark, the index is quickly closing the gap recorded in last week's panic decline.  However, as investors eye a complete recovery in equity values, the short-term memory of investors may prevent an immediate move to new highs.  The upper limit of the gap pegs a level of resistance at 2398, a level that may see investors take down some exposure as they recall the events of the week just past.  This pivotal level ahead will surely have investors debating whether event risk has truly faded and whether adding exposure to stocks at present levels is warranted.  The S&P 500 Index has a positive bias in the week ahead as traders settle positions ahead of the Memorial Day long weekend, allowing for a slight drift higher through the end of the month.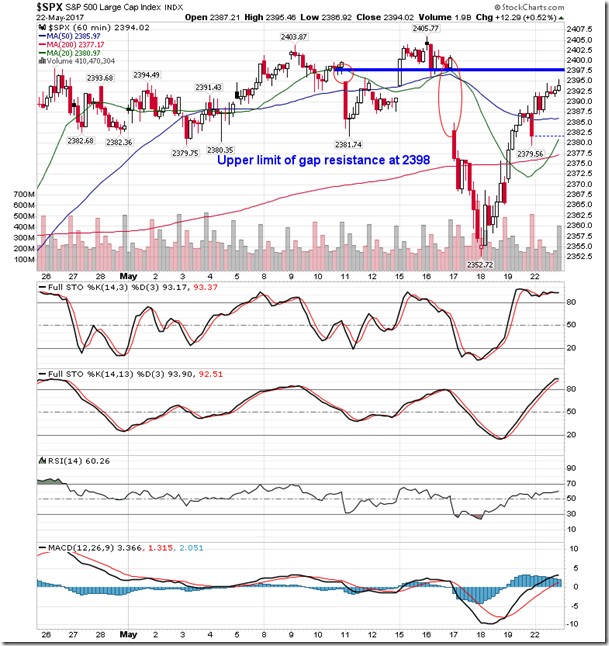 Sentiment on Monday, as gauged by the put-call ratio, ended bullish at 0.86.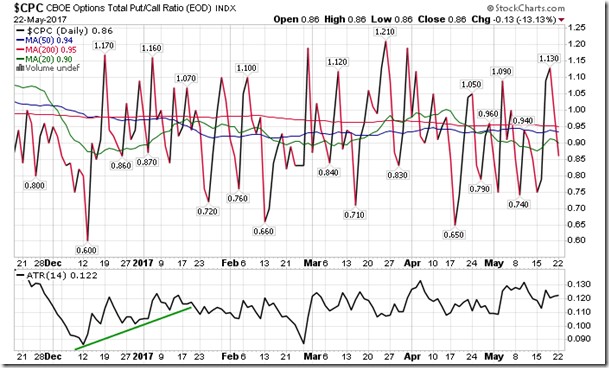 Seasonal charts of companies reporting earnings today:
 
S&P 500 Index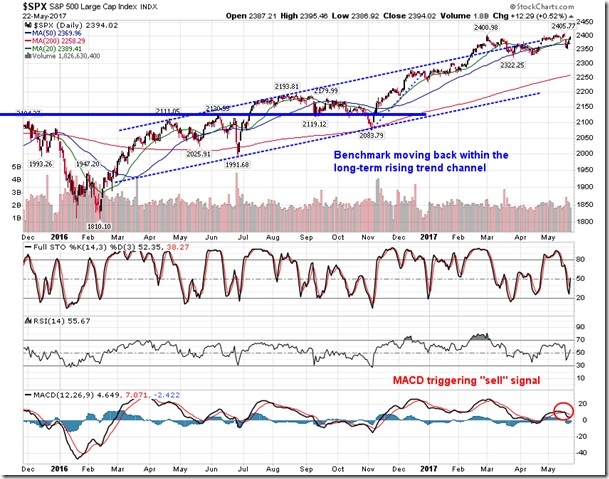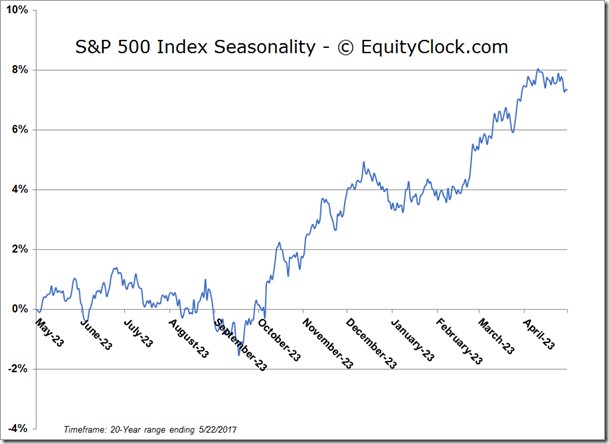 TSE Composite