Comment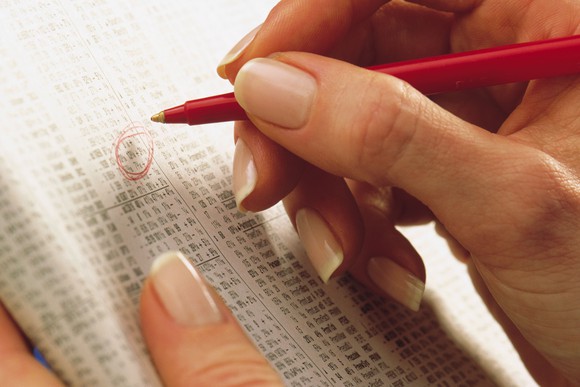 While many companies' shares are rising past their fair values now, others are trading at potentially bargain prices. The difficulty with bargain shopping, though, is that you may be understandably hesitant to buy stocks wallowing near their 52-week lows. In an effort to separate the rebound candidates from the laggards, it makes sense to start by determining whether the market has overreacted to a company's bad news.
Here's a look at three fallen angels trading near their 52-week lows that could be worth buying.
Value these juicy margins
Although it's appeared on this regular series before, I'd strongly suggest value stock investors consider giving biotechnology giant Gilead Sciences (NASDAQ: GILD) a closer look following its first-quarter earnings "flop."
For the quarter, Gilead Sciences announced $7.68 billion in net product sales, up modestly from the $7.41 billion reported in the year-ago period. More important, though, sales of once-daily hepatitis C pill Harvoni, which treats the most common type of HCV (genotype 1), fell 14% to $3.01 billion from Q1 2015. Many investors viewed this slowdown as worrisome and sold off Gilead Sciences' stock on the news. As for me, I view the drop as renewed reason to consider this cash flow giant an attractive investment opportunity.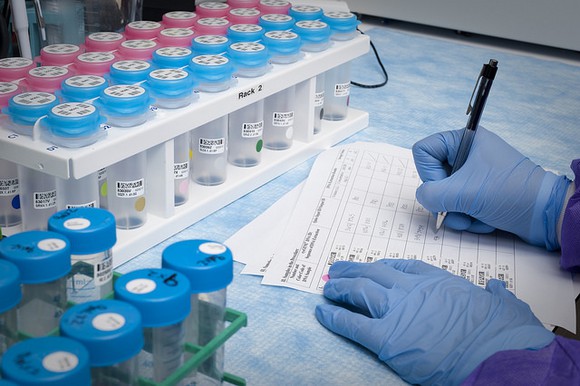 Image source: Flickr user NIH Image Gallery.
To begin with, it's not as if Gilead Sciences competitors are really eating into its HCV dominance (which sits around 90% market share). Merck launched its once-daily HCV pill Zepatier following its Food and Drug Administration approval in late January, but it only managed to wrangle $50 million in first-quarter sales, which is hardly worrisome for Gilead. By a similar token, AbbVie reported $414 million in global Viekira Pak sales, but actually saw a 9% decline in U.S. sales. It simply appears that Gilead hit the low-hanging fruit in terms of HCV patients over the past year and is settling into a healthy and predictable demand range for Harvoni.
Gilead Sciences also has an exceptionally deep pipeline of potential blockbusters. In April, Gilead's latest HIV therapy...
More