Valeant Pharmaceuticals Intl Inc (NYSE:VRX) is ahead of its March target to reduce debt by $5 billion.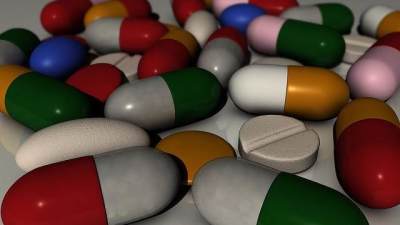 Canada based specialty pharma company Valeant Pharmaceuticals Intl Inc (NYSE:VRX) is scheduled to report its Q3 earnings tomorrow, before the market hours. Shareholders of Valeant Pharma have had a rough couple of years with Valeant stock losing about 90% of its values since its peak in 2015. The past three months have followed the same trend. Valeant stock has lost a quarter of its value since reporting its second-quarter earnings on August 9th. On a positive note though, Valeant stock gained over 3% during the previous trading session after FDA approved Valeant's Vyzulta drug. With earnings a day away, the question now is whether you should buy Valeant stock ahead of the earnings?
The trouble with Valeant Pharma.
Valeant Pharma is currently in the middle of a turnaround. A couple of years back, after a long spell of leveraged acquisition, the company had found itself saddled with tons of debt. The company had a debt burden of over $30 billion at the beginning of the year, with debt to equity ratio of over 7x. To add to that, Valeant was also facing several legal and regulatory challenges. The current management has embarked on a path of a turnaround, shedding assets to pay debt and settling lawsuits.
Last August, the company had set a target for reducing its debt burden by $5 billion before the end of March 2018. Well, in a positive development, not only did Valeant meet the goal, it is also likely to overshoot it ahead of time. The company paid off $125 million of its senior secured term loans, using cash on hand, last week thus exceeding its March 2018 target well in advance. "Due to strong operating cash flow, we are able to reduce our debt by an additional $125 million. This means we will not only surpass our goal of paying down $5 billion of debt, but also will exceed it earlier than our initially committed February 2018 timeframe," Joseph C. Papa, chairman and CEO, of Valeant said in a press release.
Declining risk.
Valeant had to hive of several of its assets like the cancer drug Provenge, skin-care businesses Obagi and Cerave, and a unit called iNova to meet this goal. Some of the assets the company was able to sell at a better price than it had bought for while, while there were some on which the company had to recognize losses. The company had sold Provenge-maker Dendreon for $820 million in January this year, much higher than $450 million the company had paid to buy this asset in 2015. The asset sales have allowed Valeant to lower its debt burden and hence reduce its risks. The company has no more debt maturing before 2020, giving the management ample time to devise its strategy.
The reduced risk of Valeant's balance sheet has also reflected in the debt market. The company was not only able to raise debt funding from the capital markets ( a tall order for a company with over $28 billion debt and around $9 billion in revenues which are shrinking) but it was able to do it at very reasonable rates. According to a report by Covenant Review, an independent credit research firm, earlier this month, Valeant sold a private placement of $1 billion in 5.5% senior secured notes due in 2025. This sale not only allowed the company to reduce about $431 million of its 7% senior notes due in 2020 and nearly $569 million in 6.375% senior notes due the same year, the 5.5% coupon was much less than what the company had paid for while raising debt earlier.
The decline in coupon rate indicates that investors are seeing a decline in risk associated with Valeant stock. However, this is not to say that, Valeant stock is a safe investment now. The company continues to face legal challenges and still has tons of debts on its balance sheet which is not helped by declining revenues. Valeant stock still remains a risky bet.
Is Valeant stock a good buy now?
For the third quarter, analysts expect Valeant Pharma to report a non-GAAP EPS of 91 Cents, well below $1.78 the company had reported in the comparable quarter last year, according to Estimize database. On the top line front, Valeant is expected to report revenues of $2.16 billion, a decline of over 12%. A major part of this decline was contributed by asset sales. Valeant needs to balance between reducing its debt and impairing its revenue sources. The company had said that it will not sell core assets unless it receives a very attractive price for them.
Given all the risks Valeant remains a risky bet. However, traders are betting heavily on Valeant stock going into the earnings. Traders bought more than 4,500 calls at the $13.50 strike price with a Nov. 10 expiration date betting that Valeant will push through the $13.50 level when it reports earnings tomorrow. However, given the past earnings reaction investors would do well to wait it out on the sidelines. Valeant stock had fallen by over 10% despite reporting strong earnings performance last quarter.
Looking for fundamentally better tech stocks than Snap Inc? Check out Amigobulls' top stock picks from the tech sector, which have beaten the NASDAQ by over 159%. Interested in automotive stock? Then, we also have our top picks from the auto sector, which have beaten the S&P 500 by over 288%. If you're a trader though, you should check out our daily trading ideas section for daily, free updates on the latest crossovers and other popular technical signals.
More