For all the clever chaps claiming stability in oil, we have one message after today's bloodbethery...
Following the same template as last week, crude oil dumped after the pump post-DOE inventories and collapsed to a $47 handle briefly - erasing all February's gains...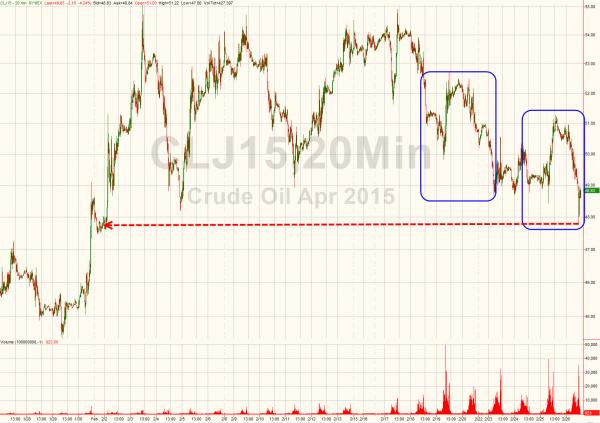 AAPL also had a tough day to start with... before it announced a media day in March (who could have expected that?) which sent the algos into a frenzied panic-buying meltup...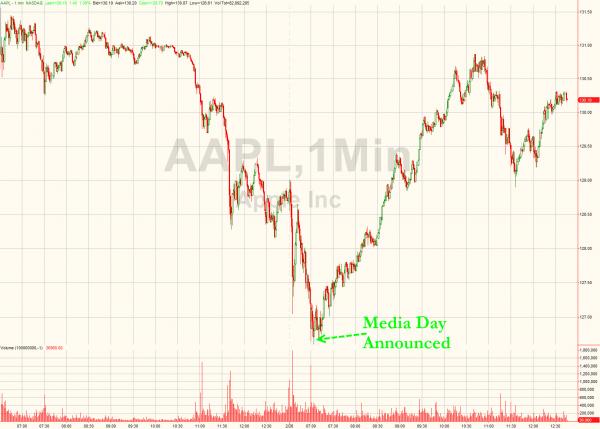 Neither of which helped stocks as it appeared the supposedly "good" data - specifically a notable MoM rise in real wages - sparked fears that it was exactly the excuse that Yellen and The Fed (as various speakers today confirmed) need to remove patient in March and hike in June... "good" news indeed was bad news for stocks... but as soon as 1500ET struck - with absolutely no news whatsoever - stocks decided it was ramp time...
Nasdaq and Small Caps just exploded once AAPL started moving and the last hour was just crazy - as every index moved in perfect sync...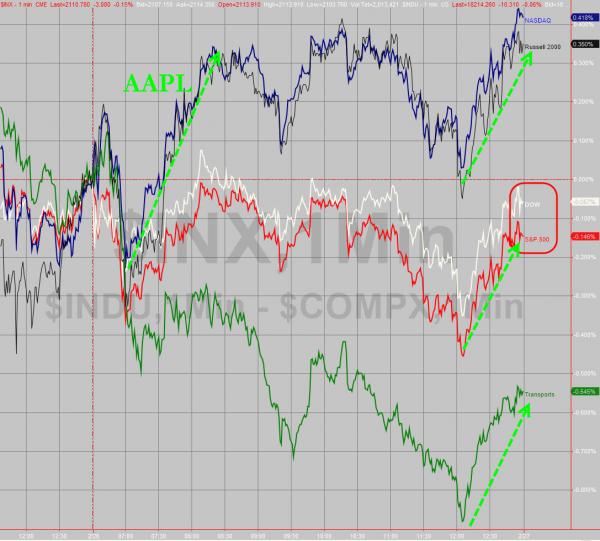 On the week, the last hour buying panic was all about geting the S&P 500 into the red for the week...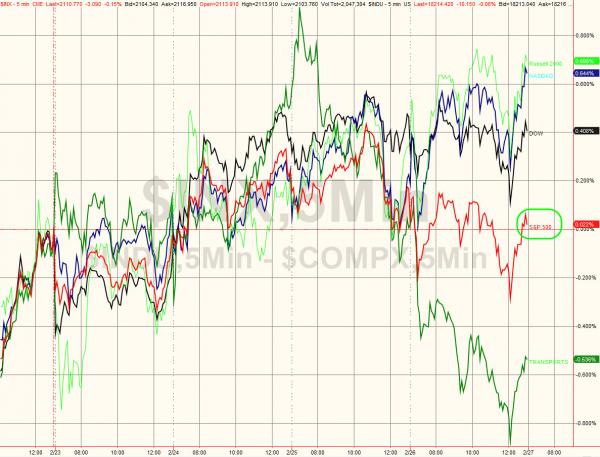 With stocks and bonds recoupling...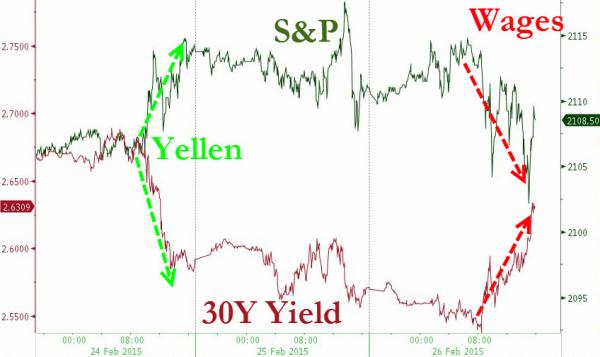 And bad news for bonds...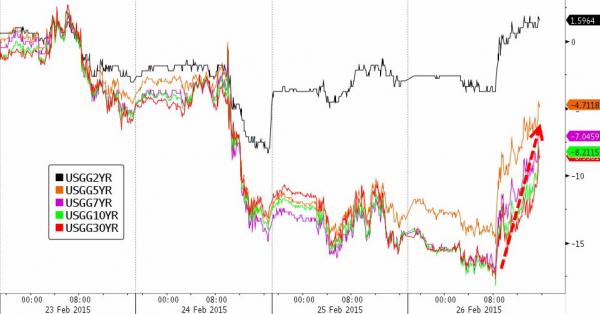 And sent the USDollar soaring... to its highest since September 2003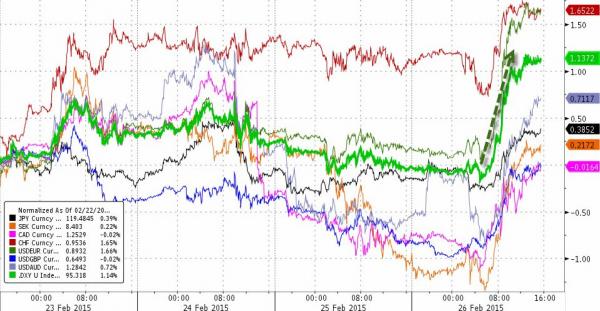 EURUSD broke 1.12 briefly - how much further does it have to fall?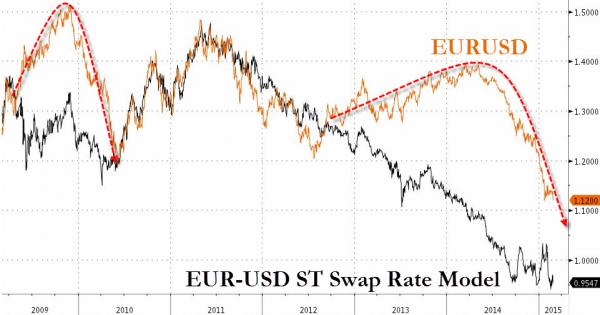 Despite the USD strength, gold, silver and more so copper gained on the day as oil prices collapsed...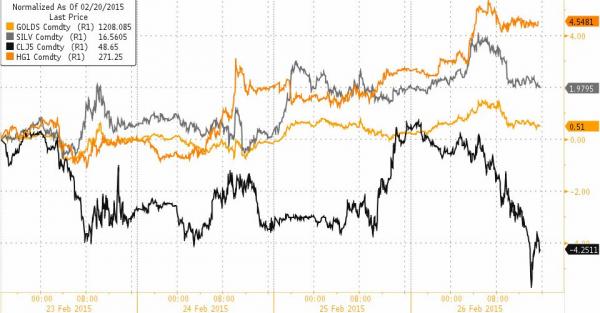 Charts: Bloomberg