The GBP/JPY managed to bounce off the bottom near 163.70 in last week's trading, making it all the way up to 168.50.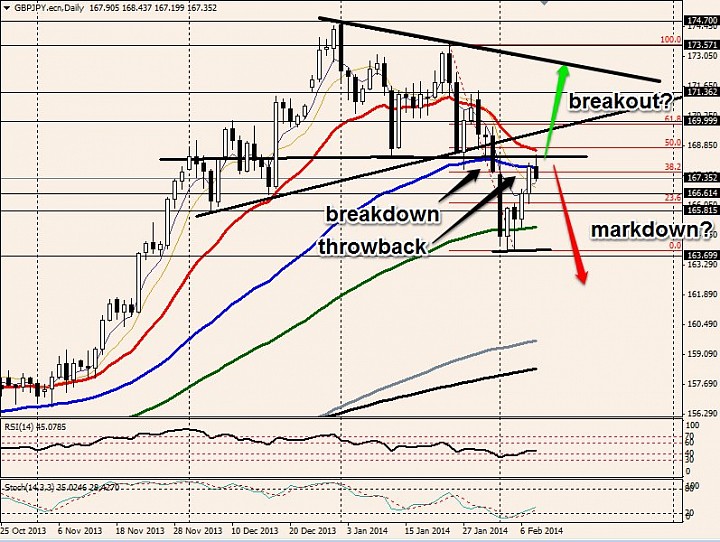 The pair had been in a rally mode throughout November and December, which was met by topping action during January.

This period of distribution could be followed by a downswing, which would require a breakdown from a sideways pattern (with a lower peak) like we saw in January.

Following a breakdown, its good to see a throwback in which the pair retests old support as resistance. That's where the pair currently finds itself.

The next phase if the bears are in control would be a markdown phase from here which would first target the lows from last week, but ultimately have a downside target even below there, before an accumulation phase.
What if the throwback, is instead the start of a stronger rally? Let's consider the opposite bullish scenario.

While the pair seems to be setting up for further downswing if we follow the Wyckoff schematic, if the pair's bulls can bring it above the old support level at 168.50 it would put a dent in the bears' case. 

Price would move back above the 55 and 21-daily EMA's, which changes the how the chart looks from a technical standpoint.

If the rally is to the topside then the upside targets would be the downward sloping resistance trendline connecting the 2 most recent highs.