As of now, the US Justice Department is convincing the federal court to set a trial to decide whether the US Airways/American Airlines merger should still happen.  A lawsuit was filed on the 13th of this month in hopes of halting the world's largest airline merger.  It is the department's belief that this merger would create such a baller airline that there would be little competition.  Because of that, the air fares will probably end up taking a hike and no one wants that.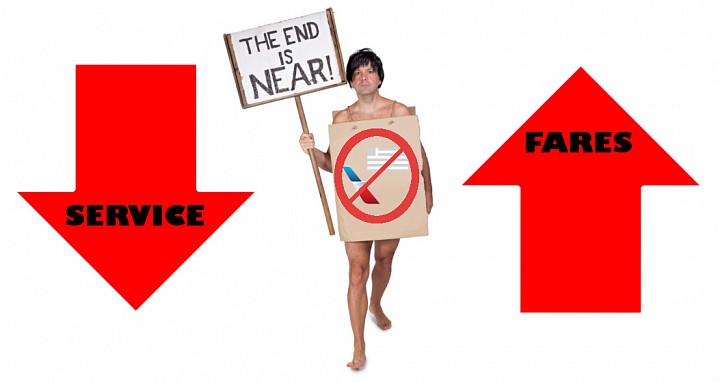 In defense, the companies involved said that this deal was very important to American Airlines since it has been operating under Chapter 11 protection since 2 years ago.  Not only that, they feel that it will help consumers because the new airline would be better competition for Delta and United Continental.  In either case, they definitely want the trials to come faster so that they could get the merger over with.  Long-term plans cannot be made until the merger is final.
The airlines feel that setting the trial for next March is highly unjust.  The late trial will also put a strain on financial stakeholders such as creditors, shareholders and even employees because they won't be able to claim the benefits.  Either way, I suppose we'll just have to wait and see.