Dear friends, Christmas is behind and markets are on the alert. I deliberately pulled out of the equity market as I'm upset with Apple volatility and, to be honest, not very clear on this stock.
I opted to trade forex as my broker makes it possible to switch between markets and trade in any instruments.
Here is the EUR/USD chart. What do we see here?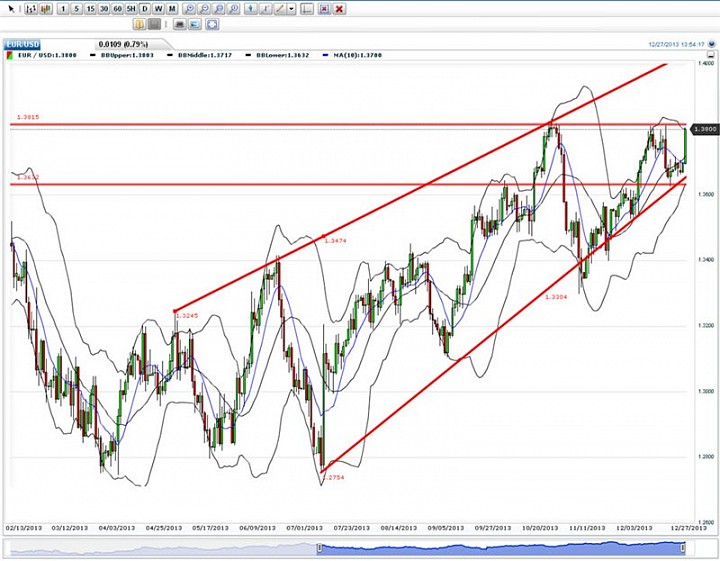 During the holiday, the price reached the 1.3815 resistance level in thin trading. The resistance is vital. Breaking through it would unlock new horizons for the price. I think that this speculative investors' attempt is also doomed and the price will retreat. The Bollinger band also points to it, with the price having stopped near its upper bound. In addition, minor timeframes show a couple of gaps, opened by speculative investors during the holiday. The market has to bridge them. I expect the price to go down to test 1.36 in the first days of the new year.