It seems investors have turned very bearish on Apple Inc. (NASDAQ:AAPL), as options buyers are strongly preferring bear options over bull options. Also the company's shares immediately started to decline in early trading today, falling as much as 2.59% to $107.44 per share within less than two hours of the market's open.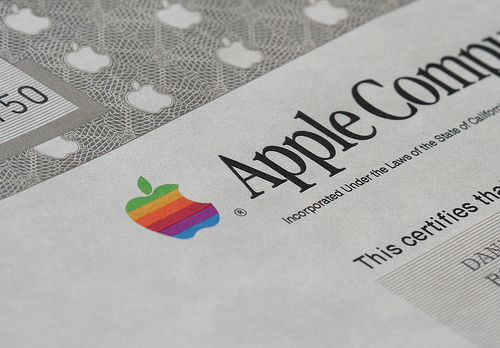 In spite of Wall Street's widespread bearishness on Apple, most analysts remain firmly in the bull camp. In fact, Goldman Sachs Group Inc (NYSE:GS) analysts Katherine Fogertey and John Marshall have a suggestion that could raise your investment by seven times—if they're right about the stock, of course.
They see Apple as one of a handful of "Quality" stocks, which they define as having "a superior mix of Cash Return on Cash Invested (CROCI), [and] strong asset productivity (Novy-Marx), stable to growing gross margins with investment in their asset base." Based on these features, the Goldman team looked for stocks that could have attractive December call options. To identify such stocks, the optimized the call strike between 3% out of the...
More