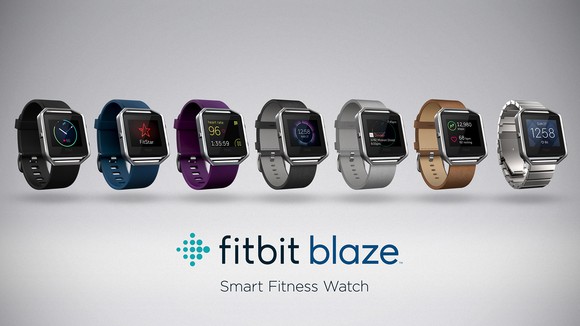 Investors looking for growth often seek companies with rapidly rising revenue. These companies rarely offer dividends, value, or a modest risk profile, but companies experiencing surging sales may offer the opportunity for significant share price appreciation.
It's rare for a public company to double its sales in a single year, but it does happen from time to time. Fitbit (NYSE:FIT), Box (NYSE:BOX), and Square (NYSE:SQ) are three companies that may have the best chances of experiencing such growth in 2017.
The market for trackers remains in its infancy
Fitbit generated $1.9 billion worth of revenue in 2015 -- a more than 100% increase from 2014, when it brought in $745 million. The maker of wearable fitness trackers is on pace to bring in between $2.5 billion and $2.6 billion this year, which would represent annual revenue growth of around 35%. Still, Fitbit's best days may lie ahead of it, and its revenue growth could outperform expectations and accelerate in the quarters ahead.
Fitbit's market is not even remotely saturated. To date, the company has sold fewer than 50 million devices, and many of those (almost 2 million just last quarter) have gone to existing Fitbit owners upgrading to newer products. In a broad sense, virtually every adult on the planet is a potential Fitbit customer, but more realistically, the company could capture a sizable share of the world's smartphone users. 72% of American adults -- about 173 million people -- own smartphones. The vast majority of them do not currently own Fitbits.
On a geographic basis, the overwhelming majority (about 80% last quarter) of the company's revenue comes from North America, leaving ample opportunity for international expansion. Last...
More