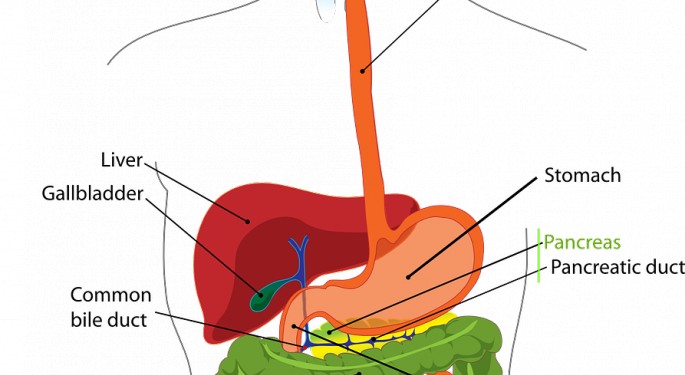 Valeant Pharmaceuticals Intl Inc VRX 12.03% is reportedly shopping for buyers to acquire its Salix unit for an expected $8.5 billion and additional royalty payments in the future.
Valeant is plagued with debt, causing some concern among shareholders so any cash infusion would certainly ease concern and be a net positive for the troubled company. On the other hand, investors have reason to be concerned that Valeant is divesting a business unit which is vital to its future.
Salix is a leader in the gastrointestinal market, which is one of a handful units Valeant operates.
Based on Valeant's second-quarter earnings results, the company's Gastrointestinal unit is the second largest segment based on revenue, which totaled $344.1 million. The largest business segment, neuro & other/generics collected $467.4 million in revenue in the quarter.
Here is a rundown of the remaining segments, based on their U.S. revenue.
Dermatology: $208.4 million.
Consumer: $173.1 million.
Ophthalmology Rx: $101.7 million.
Urology/Oncology: $77.5 million.
Surgical: $60.5 million.
Contact Lenses: $55.3 million.
Dental: $44.9 million.
What Could These Be Worth?
Valeant is negotiating from a position of weakness and not strength, so any sale would come at a depressed multiple, at least according to CIBC World Markets' analyst Prakash Gowd, who commented on any asset sale back in April.
Gowd suggested Valeant could receive a multiple of 6x EBITDA on an asset sale, which would value Xifaxan, Valeant's top-selling product for the treatment of irritable-bowel disease at just $3 billion.
The opportunity to collect a quick cash infusion to pay down some debt does not justify the lost earnings and cash flow, the analyst suggested.
Moving on, selling the neuro & other/generics segment is "not a great option since the resulting cash is less, and the de-leveraging opportunity even less impactful."
Date
Firm
Action
From
To
Sep 2016
Deutsche Bank
Initiates Coverage on
Hold
Aug 2016
Morgan Stanley
Upgrades
Equal-Weight
Overweight
Aug 2016
Mizuho
Upgrades
Underperform
Neutral
© 2016 Benzinga.com. Benzinga does not provide investment advice. All rights reserved.