South Korea seeks Russia's help to put an end to North Korea's nuclear weapons program, according to a South Korean Foreign Ministry official.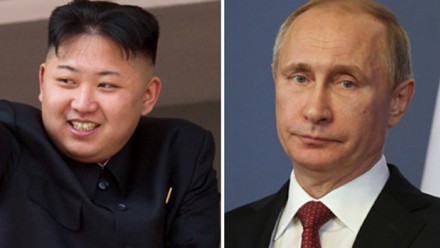 South Korea asked Russia on Wednesday to assist in ending North Korea's nuclear weapons program due to the Kremlin's "constructive" role in the recent Iranian nuclear deal.
The request from Foreign Minister Yun Byung-se to his Russian counterpart, Sergey Lavrov, came during bilateral talks 'behind the scenes' of the Association of Southeast Asian Nations that takes place in the Malaysian capitol this week.
"Our minister assessed Russia's constructive role in the Iranian nuclear issue and asked for Russia's contributions to keep that momentum and resolve the North Korea nuclear issue," the South Korean Foreign Ministry official told reporters on condition of anonymity.
The long-drawn talks between North Korea, Russia, South Korea, the United States, China and Japan are aimed at ending Pyongyang's nuclear weapons program.
Besides, Russia is also a member of the P5+1, which managed to reach a nuclear deal last month that allowed to stop Iran's uranium enrichment program in exchange for lifting sanctions that had been crippling Tehran's economy for many years.
How probable is ending N. Korea's nuclear program?
It was also reported that Yun and Lavrov had also discussed bilateral ties between Seoul and Moscow, which will mark their 25th anniversary in 2015.
The parties pointed at the success of an inter-continental rail project that had been completed last week. South Korean Eurasia Express traveled 9,000 miles from Beijing and Vladivostok before arriving back at Berlin last week.
It must be pointed out that bilateral trade between Seoul and Moscow surged to a record-breaking $26 billion in 2014.
However, a deal to curb North Korean nuclear weapons program does not seem in the cards now as Pyongyang has repeatedly made it clear that it is not interested in giving up its...
More