Summary
Australian markets could offer significant upside after a year of declines.
Dominated by its banks, the market is very reliant on its banking stocks performances.
We think the banks will bounce back, pulling the index up with them.
There is a saying in the markets that when the U.S. sneezes, Australia catches a cold. So of course when the S&P 500 (NYSEARCA:SPY) loses almost 10% in the first three weeks of 2016, the Australian market is going to follow.

The All Ordinaries
The leading index in Australia is the All Ordinaries, which is a collection of around 300 companies that meet a couple of strict requirements. These requirements are that the market value exceeds 0.2% of the value of all equities listed on the Australian Stock Exchange combined, as well as suitable liquidity levels that dictate that at least half a percent of the company's shares outstanding must be turned over each month.
An Unbalanced Index
These strict requirements might sound like the making of a fairly balanced index, but it is far from it. Five of its leading blue-chip shares make up almost a third of the entire market value of the All Ordinaries. This would arguably be higher had BHP Billiton (NYSE:BHP) not halved its value in the last twelve months. The other four are all from the banking sector and referred to as the "Big Four".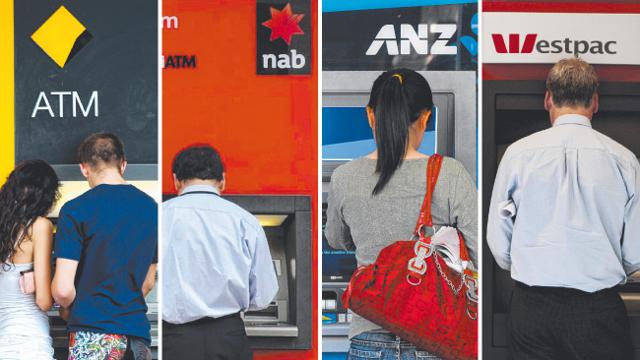 Australia's Big Four includes the Commonwealth Bank (OTCPK:CBAUF), Westpac Banking Corporation (NYSE:WBK), National...
More