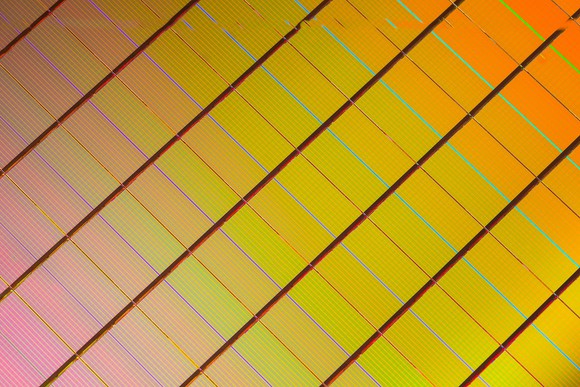 Microprocessor giant Intel (NASDAQ:INTC) has spent a good deal of time talking up non-volatile memory as one of its key future growth drivers as it strives to diversify beyond chips for personal computers.
In fact, Intel seems to be so convinced that non-volatile memory technologies such as NAND flash and 3D XPoint are critical to its future, that it's even spending around $1.5 billion to convert its logic manufacturing plant in China to a non-volatile memory fab.
However, it's worth noting that Intel isn't exactly going at it alone in memory. The company does significant joint development with memory specialist Micron (NASDAQ:MU). Here's why this might get in the way of Intel's plans to use memory technology as a key differentiator.
Micron sells memory to anybody who will pay
Intel and Micron share the same fundamental memory technology; as I understand it, both companies have the ability to produce and sell the types of non-volatile memory that they've developed jointly. This includes both the 3D NAND technology as well as the all-new 3D XPoint technology that both companies have been quite vocal about over the last year or so.
Intel can certainly build products around both of these technologies. For example, Intel has built high-performance solid state drives for the enterprise and workstation markets based on commodity NAND flash for years. However, the key points of differentiation...
More