Summary
As the largest payment processing network, Visa generates income through credit card swipe fees as well as other various and sundry services.
Settlement from the class action lawsuits caused by these fees is being reviewed by U.S. Courts to ensure a fair deal.
New credit cards equipped with microchips will slowly replace the magnetic strips on credit cards, boosting consumer safety and derailing fraud.
Visa is also working to integrate itself into the future of mobile payments by hiring scads of technology professionals to create the required technology.
Analysts forecast a strong future and I Know First algorithm is very bullish on this company, with a fundamental analysis supported by algorithmic forecasts.
As technology advances at a rapid pace, credit card security in America lags surprisingly behind the times. Massive data breaches in recent years appear to have given credit card companies the push they needed to roll out their amped up security features.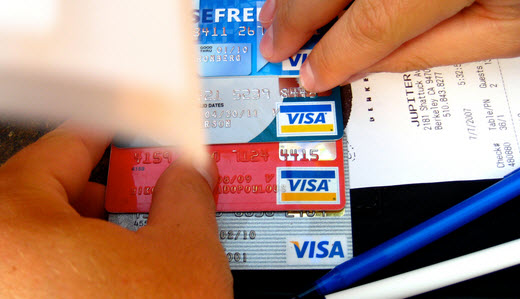 Source: flickr.com
Revenue Generation
As a payment processing network, Visa (NYSE: V) has situated itself in a position that not only earns high profits no matter the state of the economy, but they also do not depend on a niche market segment. Visa generates most of its income from a fee levied on every credit card transaction. Researchers at Bloomberg found that "The U.S. government estimates that payment card companies collect as much as $50 billion in swipe fees a year from U.S. merchants." Coupled with other services provided by the network giant and the new partnerships Visa has pursued, revenues show no sign of slowing down.
Lawsuits
Both Visa and MasterCard (NYSE:MA) have been dealing with lawsuits stemming from these fees for nearly 10 years. In 2013, a judge granted approval for merchants to pass the fees on to customers, as well as a $5.7 billion payout to settle the class action lawsuit against Visa and MasterCard.
However, unhappy with this result, many merchants have challenged the settlement and dropped out of the class action suit (causing the settlement amount to drop from $7.2 billion to $5.7 billion) to file their own individually. These companies continue to urge the U.S. Courts not to approve the deal, but no decision has been made official.
Fighting Fraud
Despite this lawsuit, Visa has worked with its merchants on ways to decrease credit card fraud. As a response to the massive credit card fraud potential in the U.S., new Visa cards contain a...
More