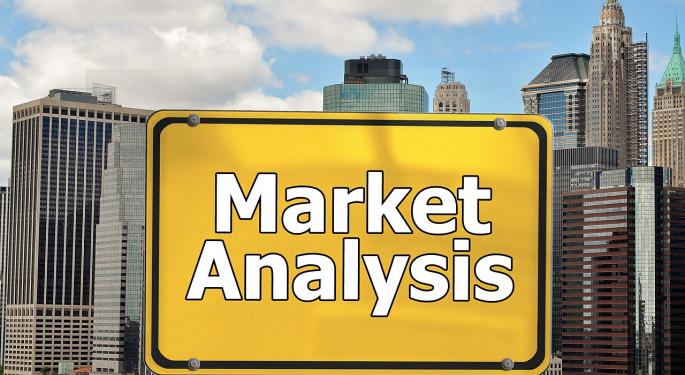 The efficient market hypothesis (EMH) is an investment principle which argues that it's impossible for investors to beat the market because the stock market is so efficient and any change in share price accurately incorporates and reflects all news and information.
Is this nonesense? According to Dennis Dick, co-host of Benzinga's PreMarket prep, it most certainly is.
Dick is also a proprietary trader and CFA Charterholder, and showed his opposition to the financial theory by using Gap Inc GPS 11.51%'s more than 10 percent decline on Tuesday as a prime example.
Dick said that he "hated" Gap's stock at $40 per share, "hated" it again at $30 per share and "still hates" it again at Tuesday's price action of $19 per share.
Dick continued, pointing out that Gap's stock has surged from the $22 level back in February to over $30 per share.
"What changed at the Gap fundamentally?" Dick asked rhetorically. "Absolutely nothing because last quarter they missed and their same-store sales are always terrible at the Gap. For whatever reason, the market seems to forget about it."
He added that the company is an "absolute mess" and there was a lot of money to be made among investors who bought throughout February and March. As such, the efficient market hypothesis is wrong because the gain in Gap's stock is merely part of an overall bull rally and the market priced the stock incorrectly at $30 per share.
© 2016 Benzinga.com. Benzinga does not provide investment advice. All rights reserved.