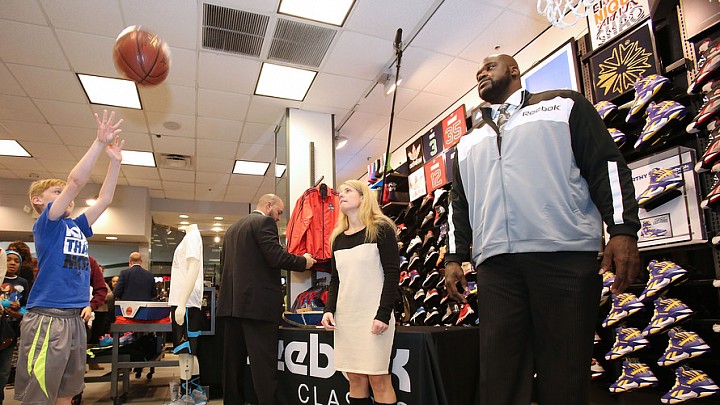 While the "Trump trade" has roiled the bond markets and led to a big jump for sectors like financials based on policy outlooks, let's not forget the American consumer isn't going to wait until after Inauguration Day in 2017.
Holiday spending trends matter. And right now they aren't quite as rosy as some had hoped.
While Cyber Monday sales set a record as more Americans move their buying habits online, net holiday sales across all channels aren't that encouraging. In its annual Thanksgiving weekend survey of shoppers, the National Retail Federation estimated that spending per American consumer was down slightly year-over-year. Analysts at research firm BTIG lowered their overall holiday sales outlook as deep discounts seem to be attracting shoppers but generating lower-margin sales.
All that could result in a rough fourth quarter for retailers as a group, but there are some bright spots amid these challenges.
Here are five names I think will cash in both this December and into 2017 thanks to their strong consumer-driven businesses.
Foot Locker
Foot Locker Inc. FL, +0.08% is an anomaly among specialty retailers in that its top line, bottom line and share price have been moving in a nearly constant upward trajectory over the past five years. In the age of e-commerce and chronic retail bankruptcies, that's quite a feat for a mostly brick-and-mortar shoe store.
As a rule, I tend to dismiss mall retail names like this out of hand. But with revenue growth averaging nearly 25% annually over the past five years coupled with a forward price-to-earnings ratio of less than 14 right now, it's hard to lump this stock in with the other battered names in retail.
Bigger-picture, shoes are a massive discretionary segment that is as focused on fashion and luxury trends as any high-end apparel business. Men's athletic shoes, the staple trade of Foot Locker, are roughly one-fifth of a $30 billion U.S. footwear market.
If you're an old-school investor who still thinks it's only rich housewives spending their afternoons trying on expensive shoes, it's time to get with the times and take a closer look at Foot Locker. The company posted impressive earnings again in November, and is on pace for double-digit profit growth this year and a strong showing again in 2017.
Costco
Big-box giant Costco Wholesale Corp. COST, -0.28% admittedly hasn't done very well in 2016, with shares down about 6% on the year. However, it...
More