Invest with Confidence. Are you a financial professional? Stay on top of your portfolio with Benzinga Pro's real-time newsfeed and alerts and never miss a headline again.
Don't miss the chance to try it FREE today.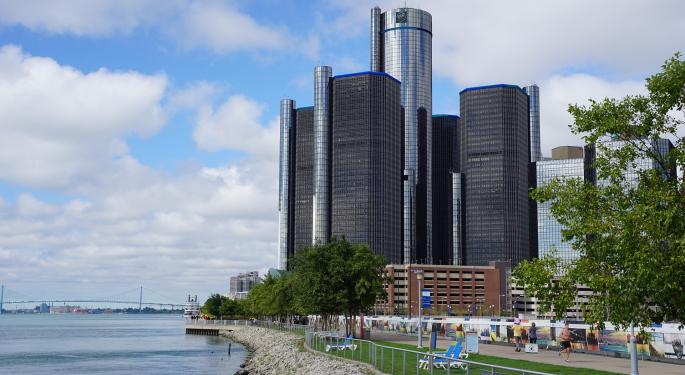 JPMorgan sees first quarter earnings of General Motors Company GM 2.17% above consensus, while it trimmed near-term estimates of Tesla Motors Inc TSLA 1.41%, albeit raising its long-term view.
General Motors
Analyst Ryan Brinkman raised GM's first-quarter EPS forecast to $1.08 from $0.95 and full-year 2016 EPS estimate to $6.05 from $5.75 on lower pension expense. The Street expects earnings of $1.01 a share for the first quarter and $5.46 a share for the full year.
"Based on IHS's mid-April forecast, we estimate GM production tracked stronger than expected in 1Q (+2 percent y/y vs. expectation of -1 percent at the time of 4Q earnings, which was predicated upon IHS's mid-January forecasts)," Brinkman wrote in a note to clients.
The production increase was driven primarily by South America and International...
More