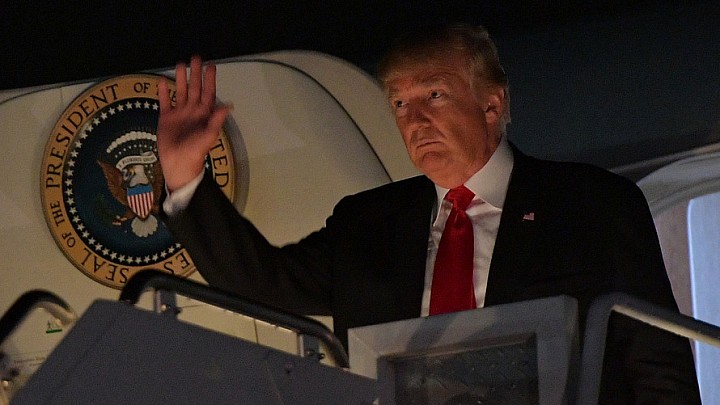 Just 164 days into Donald Trump's presidency, this is where we are: The president of the United States demonstrates his "potency" with a doctored video of his appearance at WrestleMania 10 years ago, when he hosted a reality-TV show whose ratings were falling apart. (Sad! Yet familiar!).
As anyone older than 12 knows, Trump's Twitter stunt demonstrates the opposite. You know what else shows that Trump's as potent as a 71-year old sans Viagra? The stock market.
The market is Trump's pride, and his validation, he thinks, much as he thinks his health-care plan expands insurance coverage, though the meanies at the Congressional Budget Office say it'll toss 22 million people off the rolls.
If only it were true.