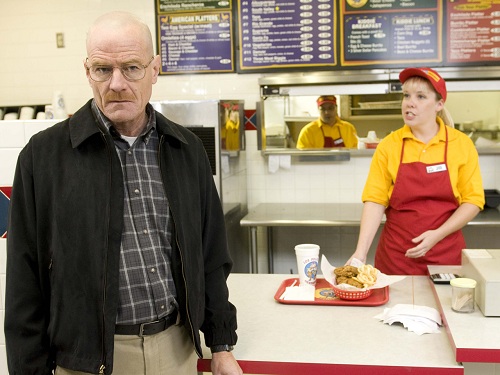 El Pollo Loco Holdings (LOCO) is getting henpecked in the after hours after the company released weaker than expected guidance. The stock closed down 57 cents to $11.52, but after hours is getting tenderized even further, dropping another $1.00 per share to $10.52, or an additional 8.68%. That is cumulatively a 12% drop in the stock price today. The company lowered it's full year earnings outlook to between 67-69 cents per share. They had previously guided from 67-71 cents. 
Analysts tend not to like revisions to earnings guidance. For the third quarter, the company reported net income of $4.7 million, or 12 cents a share, from $25.8 million, or 70 cents a share in the same period one year ago. On an adjusted basis the company earned 18 cents a share, which actually beat analyst estimates of 15 cents a share, and revenues increased to $88.9 million from $86.6 million in the same period. Unfortunately, analysts were anticipating $90.4 million.
So is this bad? Maybe. If you take The original opening price of $12.09, divide that by the previous guidance of 71 cents, you get a price/earnings ratio of  17.03.  But if you take the newly reduced price of $10.52, and use the lower end of guidance of 67 cents, you have a P/E of 15.70. That means this stock was a better deal than it was yesterday.
Year over year, things have been improving for this company. They have been improving their gross profits and lowering the long term debt on the balance sheet. Those are typically a combination for winning for long term investors. I'd say it would be worth your time to take a position here. I like to sit near the salsa bar myself, the avocado salsa is awesome.
It's better than Chipotle (CMG) at any rate.