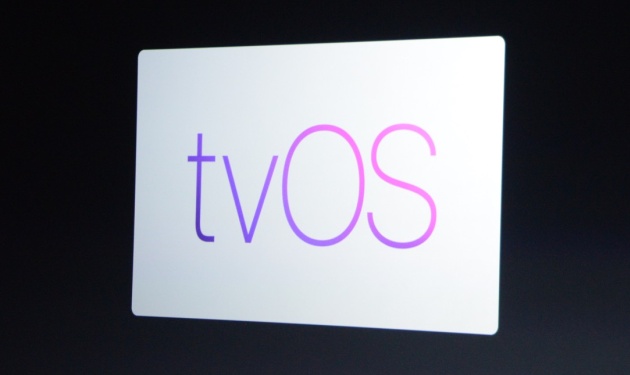 During its larger than life media event today, Apple unveiled part of its underlying goal of entering into the console gaming and pay TV markets. This isn't a new concept, many will be shocked to learn. The Apple TV was released several years ago, and its price points were low (selling for around $69). But, now that the technology has had a chance to catch up with the Apple ideas, it is full steam ahead. It was announced today that the new Apple TV will be a multi-purpose entertainment system that would integrate with a person's iPhone and iDevices.
Projections have the gaming components for the Apple TV revamp will have greater graphics capabilities, and is projected for this year to bring in nearly $27 million. What is going to bring in the big numbers (reportedly $100 billion a year) is the TV service which is rumored to include a lineup that blows SlingBox out of the water. Apple is currently discussion licensing agreements with CBS, ESPN, and ABC, to name a few. With more and more people 'cutting the cord' from their regular cable providers, Apple, with its already sizeable connected devices platform is in the right place at the right time to capitalize on this growing movement away from set lineups and forced packaging by the cable companies and satellite providers.
Still, the company's largest cash cow is still the iPhone, which accounts for more than 60% of its revenue for the year. And, company representatives state that they have seen the highest switch rate from Android users to Apple phones, ever.
Apple states that it will have the new TV up and running in late 2015, early 2016, and will offer at least 25 different channels to choose from, for the 'lower than cable price' of around $35/month. The capabilities will also allow iPhone users to sync with their TV consoles to use the SIRI voice activation to complete certain tasks via the TV console, such as select shows to watch, turn the console on and off, adjust volume, and will act as a remote control.
During the unveiling today, Apple demonstrated these features, having Siri search across platforms, such as Hulu, Netflix, and Amazon. Siri can also back up and produce captions in case the viewer didn't catch what someone said a few minutes earlier. For sports fanatics, Siri can put a screen within screen on the television to show game stats or player stats while the game is in progress. Apple believes that this is the new direction for streaming and integrative entertainment.
The Apple TV box is taller than previous versions and sports a 64 bit, A8 chip, can connect using Bluetooth and WiFi, and has an upgraded Dolby sound system. And there are APPs that can currently, and ones in development, which would allow all sorts of customizations much like the iPhone does.
CNN Money suggests that: Apple's profits will grow about 15% annually, on average, for the next few years. Those estimates could turn out to be too low if Apple eventually enters the car market as rumored ... or starts making original Hollywood content like Netflix (NFLX, Tech30).
Of course, if you're Apple, you can afford to take some calculated risks, as Apple currently reported a $203 billion surplus that will well insulate the company from any turmoil in the markets.