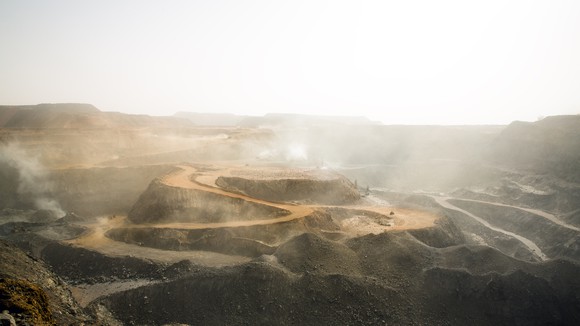 What: Shares of Cliffs Natural Resources (NYSE:CLF) are up 10.8% as of 3:15 p.m. EDT today after iron ore competitor Essar Steel filed for Chapter 11 bankruptcy protection for its Minnesota iron ore mine and Cliffs mentioned in a press release that it would be interested in acquiring the mine. It's also helping that Chinese demand for iron ore is on the rise.
So what: Cliffs Natural's last acquisition was the $5 billion Consolidated Thompson disaster back in 2011. Since then, the company has been slowly unwinding those positions through divestments or writedowns. One of the reasons for the failure -- aside from the sky-high price at the absolute peak of the commodities market -- is that it didn't support Cliffs' core assets: its highly profitable iron ore mines in Minnesota and the Upper Peninsula of Michigan.
Besides the news that Essar is filing for bankruptcy after Minnesota revoked its operating license for not completing the mine, it was also announced that Cliffs Natural CEO Lourenco Goncalves is interested in taking over the mine if the state grants the mining license. This comes after the company had signed a major supply contract recently that led to its restarting operations at one of its Upper Midwestern...
More