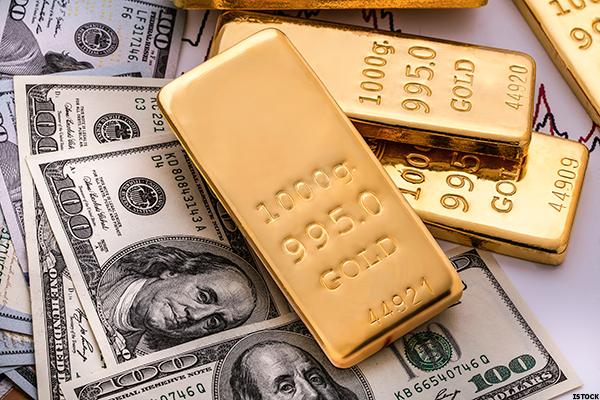 America's Olympic athletes are reaching for the gold this week, but should investors do the same?
Gold has been on a tear in 2016, surging 26% and hitting a two-year high of $1,357 an ounce in July. Investors in gold-related exchange-traded funds, especially leveraged ones, have enjoyed even more explosive returns: VelocityShares 3x Long Gold ETN (UGLD) , for example, is up 93% in 2016, and a gold miners leveraged ETF, Direxion Daily Jr Gld Mnrs Bull 3x EFT (JNUG) , has climbed a whopping 839% this year.
But can the run in gold and gold-related stocks and ETFs continue much longer? Experts say hang tight...
More