The global oil sector has come a long way since it witnessed a sudden slump. Related industries, as well as their constituent companies, faced the impact of low oil prices. Some companies even had to file for bankruptcy, as staying in the business became harder with their then-available sources. Thousands of jobs vanished from the industry.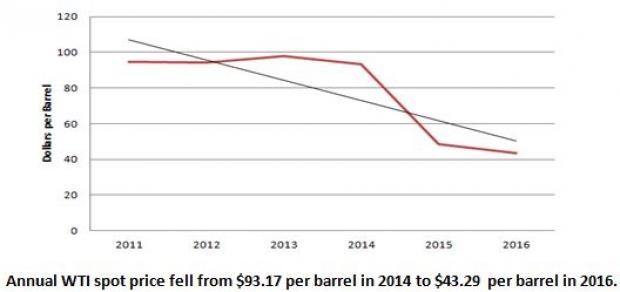 The demand for products in the oil industry is something that takes a long time to change. Therefore, price rise due to increasing demand was something farfetched. The next available option was to cut back supply and generate a little scarcity, which would be enough to bring oil prices to a bearable level for the companies. Oil cartels like the Organization of the Petroleum Exporting Countries (OPEC) had to cut back supply.
Upstream companies were forced to drop their contracts with drilling service providers, forcing them to cold stack their rigs. The process again killed some jobs. To survive the crash, most of the companies went for cost reduction options like improving production technologies, exiting from unprofitable sites and merger and acquisition.
Improved Production Technologies
For the short term, to maintain cash flow, companies have been resorting to cost cuts through several techniques. Apart from the layoffs, instead of drilling one well at a time, oil producers like Statoil ASA STO have been using rigs that can move on tracks or legs to complete drilling of several wells at a time. Not only does this reduce the time for drilling but also increases efficiency. As a result, operating costs also decline.
Companies have also been using new fiber-optic sensors below the ground to receive data, which allows them to make informed decisions. With the help of the sensors, the oil upstream companies get to know the optimum depth of hard rock penetration as well as the required well spacing in the region. The fibers also help in keeping a track of temperatures, pressure and vibration on equipment underground, which helps companies to pull out before potential damages.
Large companies are shifting from diesel to natural gas coming from the same field to power operations. This reduces cost per well in a field. The whole oil turmoil has brought in these new efficiency measures in the industry to lower expenses.
Exit from Unprofitable Sites
Oil companies have been looking for reserves where extraction and production processes are cheap. They are selling high maintenance assets and shifting toward lower production costs plays. In this context, we can mention the mass exodus from the Canadian oil market to the Permian Basin to avail low extraction and production costs.
Oil companies like ConocoPhillips COP, Statoil, Royal Dutch Shell plc RDS.A, ExxonMobil Corp. XOM, Marathon Oil Corp. MRO and others are leading the way. This is pushing the companies quickly toward stable balance sheets. Oil companies are discovering new oil reserves but choosing to operate on those whose production cost is less. Shell presently has a Zacks Rank #3 (Hold). You can see the complete list of today's Zacks #1 Rank (Strong Buy) stocks here.
Merger and Acquisition
Some companies are opting for mergers and acquisitions to reduce expenses, enjoy cost synergies and increase revenue streams through diversification, in the long run. The mergers and acquisitions ensure the survival of the fittest in the industry. A couple of examples (involving huge transaction amounts) include the $70 billion merger of Shell and BG group, the $30 billion merger between General Electric Co. and Baker Hughes Inc. and others.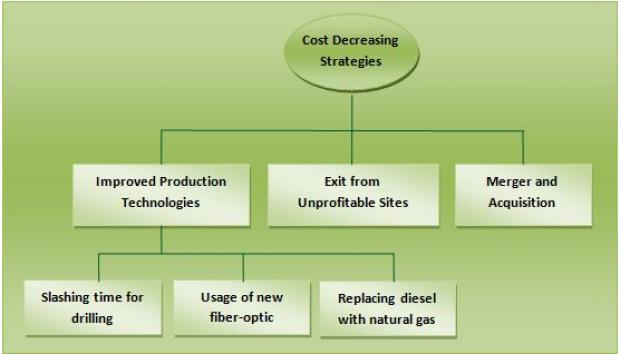 5 Trades Could Profit "Big-League" from Trump Policies
If the stocks above spark your interest, wait until you look into companies primed to make substantial gains from Washington's changing course.
Today Zacks reveals 5 tickers that could benefit from new trends like streamlined drug approvals, tariffs, lower taxes, higher interest rates, and spending surges in defense and infrastructure. See these buy recommendations now >>
Want the latest recommendations from Zacks Investment Research? Today, you can download 7 Best Stocks for the Next 30 Days.
Click to get this free report
Royal Dutch Shell PLC (RDS.A): Free Stock Analysis Report
Statoil ASA (STO): Free Stock Analysis Report
Exxon Mobil Corporation (XOM): Free Stock Analysis Report
ConocoPhillips (COP): Free Stock Analysis Report
Marathon Oil Corporation (MRO): Free Stock Analysis Report
To read this article on Zacks.com click here.
Zacks Investment Research