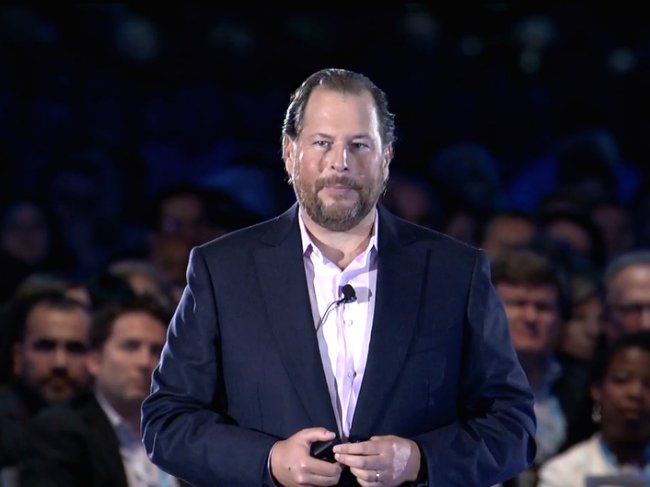 (Business Insider)
Salesforce CEO Marc Benioff
If you're looking for Salesforce CEO Marc Benioff on Facebook, you won't find him. He quit Facebook and deleted his account,
https://twitter.com/Scobleizer/status/648180047736541184
Benioff is a big deal on Twitter.
He uses Twitter to talk about major stuff, everything from his decision to boycott Indiana over its pending anti-Gay legislation, to declaring that Salesforce...
More