Microsoft Reports 4Q15 Earnings: What's Next?
Cash, debt, dividends, and cash flow
In 4Q15, Microsoft's (MSFT) cash reserves stood at $96.5 billion. It generated operating cash flow worth $5 billion, as compared to $8.2 billion in 4Q14. Microsoft's total debt as of 4Q15 increased to $35.3 billion, up from $30.14 billion in 3Q15. In the last couple of quarters, Microsoft's debt has risen. The company has incurred high debt primarily to fund dividends and share buybacks.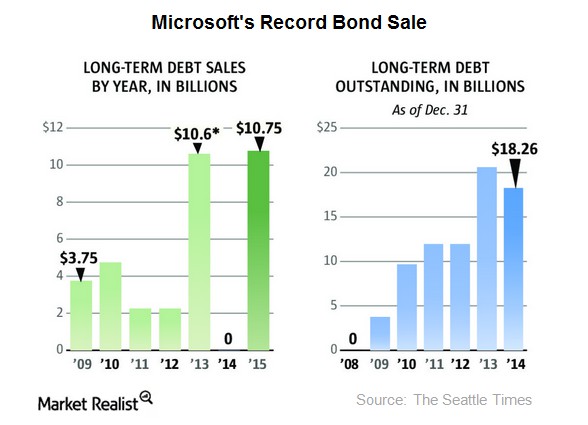 More