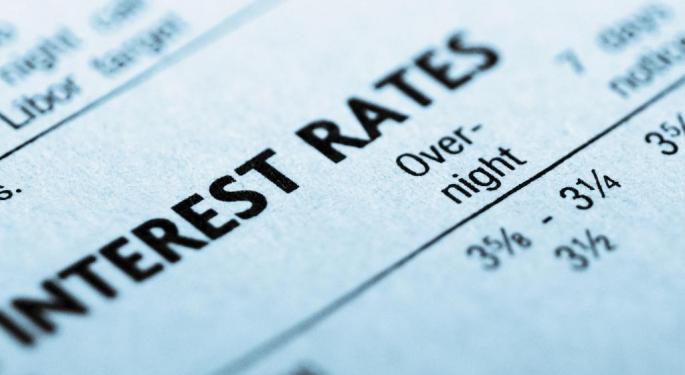 The benchmark federal funds rate has not risen in nine years. It was lowered to almost zero in attempts to strengthen the U.S. economy after the 2008 financial crisis.
But with signs indicating the economy has strengthened, analyst consensus estimates suggest that the Fed may raise interest rates by up to 50 basis points, possibly split in two installments.
Active investors are closely monitoring the Fed as anticipation grows.
This begs the question: How soon will rates rise?
As early as next month, according to a Wall Street Journal survey of economists; 82 percent believe the first rate increase will occur in September 2015. Only 13 percent said they think the Fed will wait until December.
Yet the recent devaluation of the Chinese yuan by nearly 2 percent may complicate the Fed's appetite to raise rates.
The weaker yuan appears to be putting upward pressure on the U.S. dollar, which negatively impacts the growth of many American companies doing business in China. Economists have been concerned that other countries could follow China's lead and devalue their currencies as well.
Here are seven things you might want to keep in mind in a rising rate environment.
What About Fixed Income?
When interest rates rise, shouldn't bond prices go up too? That depends on which bonds you're talking about–the prices of previously issued bonds actually go down as rates rise. It's...
More