Google Inc. filed patent for eyes contact-lens camera that could be able to controlled by blinking your eyes.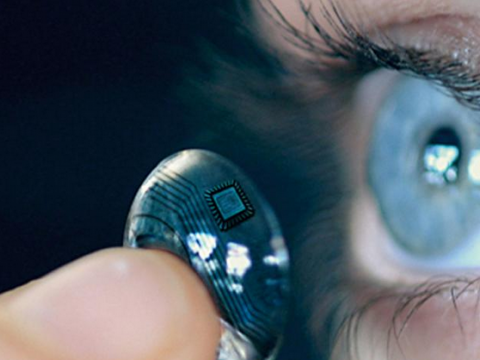 After launching Google Glass, now the tech giant wants to explore more about wearable device. This camera contact will detect light, pattern of colors, moving objects that could help blind people to sensor the objects and send to smartphone.

Google also revealed a new project about contact lenses that will monitor blood sugar level.
I think Google really wants to catch in biotech sector now.