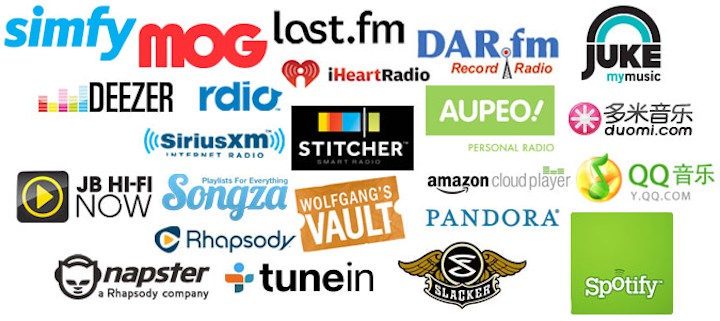 Revenue from digital-music downloads and subscriptions edged out those from CDs for the first time in 2014, holding overall sales steady at about $15 billion globally, a trade group said.
Sales of CDs and other physical formats declined 8%, to $6.82 billion, while digital revenue grew nearly 7%, to $6.85 billion, the International Federation of the Phonographic Industry said in a report on Tuesday. Each of those represented 46% of overall music revenue. The other 8% came from sources such as radio airplay and licensing songs for television shows and films.
Streaming services such as Spotify AB and Apple Inc.'s Beats Music, which have been controversial because some artists believe they don't pay enough royalties, nonetheless exhibited growing importance to the industry. Online services that let users listen to music at no cost with audio ads, or for a monthly fee, grew a combined 39% from 2013.