The USD/JPY has moved into a short term consolidation as market participants try to decide what's next for the pair.
<!== INSTRUMENT %% %60% ==!>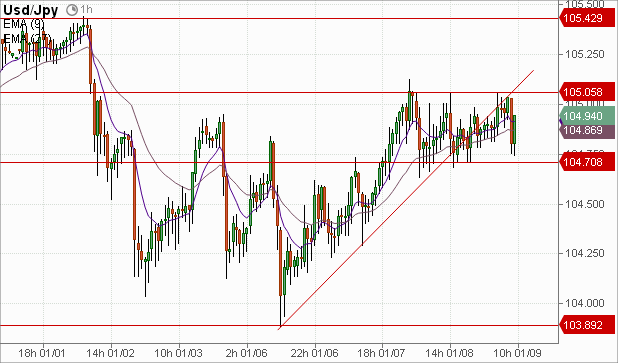 While the pair did break an upward sloping support trendline, the price action with which it did so is not convincing as a signal.

The good part is that we have some quite delineated levels, including short term support at 104.70 and resistance at 105.

If the pair breaks to the topside, we are likely to target the 105.40 level, which is the recent highs in this pair, and a criticial level that needs to be broken if the USD was to push its advantage.

However, a break below 104.70 opens up 104.25 and 103.90. Seeing how this pair has behaved in the medium/long term, I wouldn't get too excited by a downmove, except as a place to perhaps have a better entry level for a bullish move.