Over the past 20 years, an investment in the S&P 500 Index has resulted in a roughly four-fold capital gain. Add in dividends received over that time period, and a simple buy-and-hold strategy has been, by most measures, a tough-to-argue-with strategy.
Recent market volatility, amounting at its height to about a 10% pullback, has set a lot of investors on edge, however. Worries about growth in China, repercussions from the plunging price of crude oil, U.S. equity valuations, as well as the ongoing saga surrounding domestic fiscal policy, have brought about yo-yo stock trading.
(click to enlarge)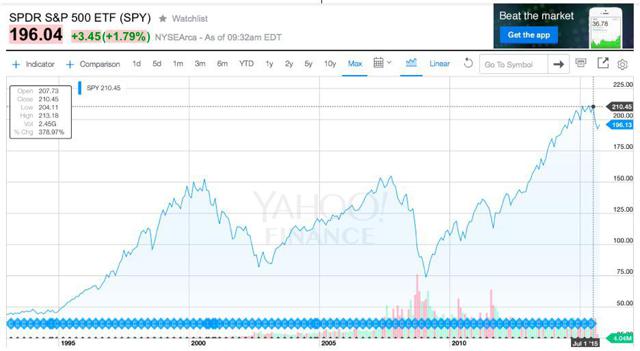 Anyone who has purchased stocks over the past two decades, save for the past year or so, is likely sitting on a gain. Of course, the question investors should be asking themselves is whether this latest dip is just another in a long line of bull market pauses or the beginning of something a bit more serious - and prolonged - to the downside.
More