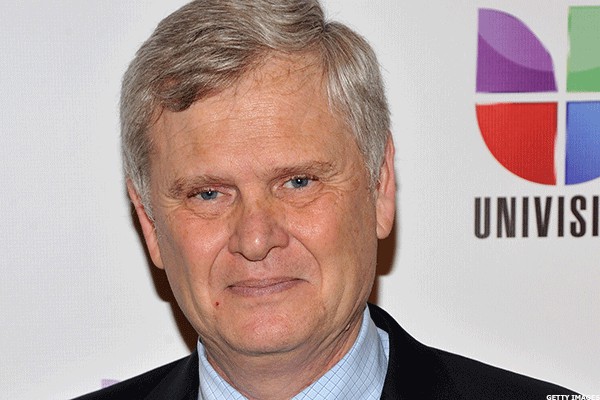 Might this finally be the time for a Univision Communications public offering?
The largest U.S. Spanish-language broadcaster made headlines three weeks ago when it agreed to pay $135 million for all of Gawker Media's websites except the company's legally-prone flagship site, Gawker.com. That deal underscored CEO Randy Falco's efforts over the past three years to build and highlight the company's digital businesses in order to show would-be investors that this isn't your grandparent's Univision.
"People don't understand Univision," said Shahid Khan, CEO of Mediamorph, which tracks media streaming. "They have this picture of the old Univision that only took Mexican programming and re-aired it. But Univision is now the largest cross-platform media company positioned for the Hispanic market."
Indeed, Univision still buys an enormous amount of Spanish-language programming from Mexico's Televisa (TV) for its flagship Univision Network as well as Univision Deportes, Galavision and 61 local television stations led by the all-powerful Los Angeles-based KMEX-TV. And as the company never tires of pointing out, Univision reaches around 83 million U.S. consumers each month, an audience that includes 60% of Spanish-speakers between the ages of 18 and 49.
Yet to sell Univision's initial public offering, Falco needs to convince would-be investors that the company can use its Spanish-language television businesses to build digital English-language platforms that target native-born English-speaking Latinos, and increasingly, a wider, more general Millennial market.
"They do have some properties that could be told as a growth story but Univision is not really a growth play," Josef Schuster, founder of IPOX Schuster, a Chicago-based IPO investment firm, said in a phone interview. "Univision has a good story to tell of Latinos as a demographic trend, but trends usually last a lot longer than you can hold the stock."
To make for a successful IPO, Falco must balance the demands of Univision's private equity owners with investors that are wary about overpaying for a media company that still gets most of its revenue from a segment of the industry that is slowly losing subscribers, cable-TV.
For Univision, that means addressing the elephant in the room: a debt load which stood at $9.3 billion at the end of 2015. That hefty burden is a by-product of having been taken private in 2007 in a transaction valued at $13.7 billion just months before markets tumbled...
More