'Grexit' a significant risk once more: Berenberg economist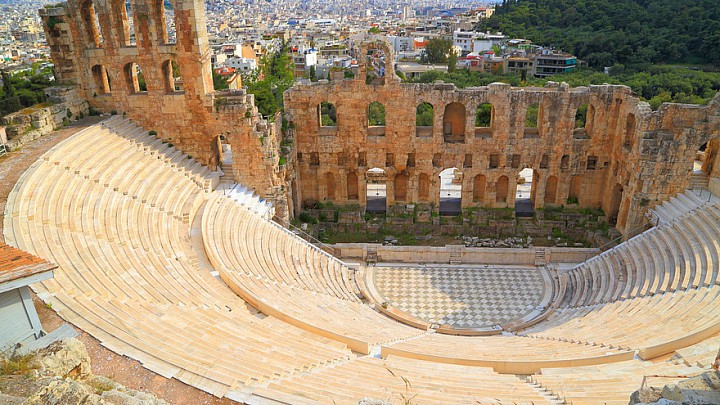 Shutterstock/Florin Stana
Greece is back at center stage with a political drama playing out in Athens.

Brace yourselves for a Greek earthquake this weekend.
On Sunday, Greek voters head to the polls for a snap general election, called after their parliament in late December rejected Prime Minister Antonis Samaras's preferred candidate for president.
The far-left, euroskeptic party Syriza looks poised to win, having increased its lead in opinion polls as election campaigns rolled on. If it does get into power, its anti-austerity policies threaten to derail Greece's bailout program. In fact, words like "Grexit" and "default" and "accident" are once more being thrown around among nervous market observers.
And the European Central Bank only heightened the Greek drama when it launched its plan for quantitative easing on Thursday. Under that plan, Greece must soldier on with its bailout to be included in the central bank's bond-buying program.
With the euro EURUSD, +0.21% already under pressure, expect the tension to keep building until the election on Sunday. To understand the outcome — expected late Sunday or early Monday in Europe— here are the five key things to know about the parliamentary elections as an investor.
Which parties should I watch for? Think Syriza,
Anti-austerity and anti-bailout Syriza, behind charismatic leader Alexis Tsipras, could hold the key to Greece's future as a member of the eurozone. The party is ahead in opinion polls, and Tsipras appears confident he'll emerge as prime minister after the elections.
"Be optimistic and cheerful," he reportedly proclaimed after the presidential vote in December. "Austerity will soon be over. The Samaras government, which looted society and decided to take further austerity measures, is finished."
Syriza has spent years campaigning against the harsh austerity measures imposed on Greece in exchange for the international rescue program and is eager to renegotiate the bailout terms with its international creditors — the so-called troika, composed of the European Central Bank, the European Commission and the International Monetary Fund — sooner rather than later. A major concern is that Syriza and the troika won't be able to reach new bailout terms, which could force Greece into a disorderly default. The four-year bailout was set to stop at the end of December but was extended by two months to allow Greece more time meet demands from its international lenders.
"The truth is that Greece's debt cannot be repaid as long as our economy is subjected to constant fiscal waterboarding," Tsipras told German newspaper Handelsblatt earlier in January. "Our goal is to reach a new agreement within the euro that would allow the Greek people to breathe."
The other major party in the election is current Prime Minister Antonis Samaras's center-right New Democracy. The party emerged as the winner in Greece's last national elections in June 2012 and has as the leader of the coalition government been in charge of the reforms and austerity measures agreed to under the bailout program. However, with unemployment painfully high and economic growth painfully low, Greeks have increasingly turned against the governing coalition with calls for an end to austerity.
In a bid to win over more votes, Samaras has pledged that there "will be no more pension or wage cuts", and that the next step will be tax cuts "across the board".
marketwatch