USD/JPY barely missed the 2014-low of 100.75 last week, climbing up to about 102 to end the week.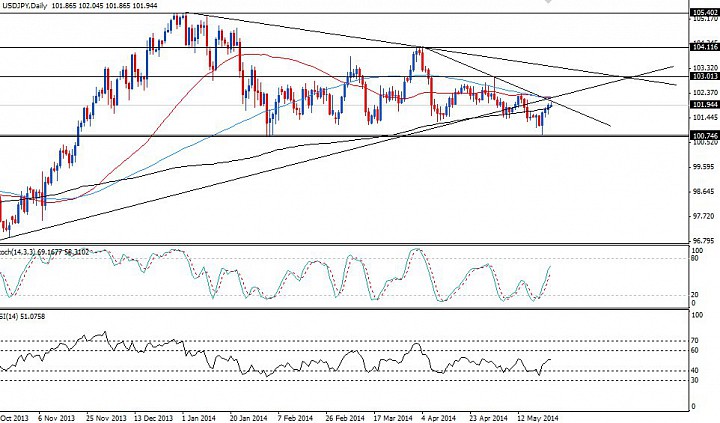 (usdjpy daily chart)
The 102 level is a key one. On the daily chart, you see a few factors that can be seen as resistance:
- the 100, 50 - day simple moving averages.
- A rising support trendline that was broken
- A falling trendline connecting 104.11 and 103
If the market respects 102, or only briefly breaks it and is followed up be a strong bearish reaction, then we should anticipate a retest of the 100.75 level.
Above 102, I would have less confidence of the bearish outlook. However, only a break above 103 should re-introduce the bullish scenario toward 104.11, and then 105.40, high on the year.