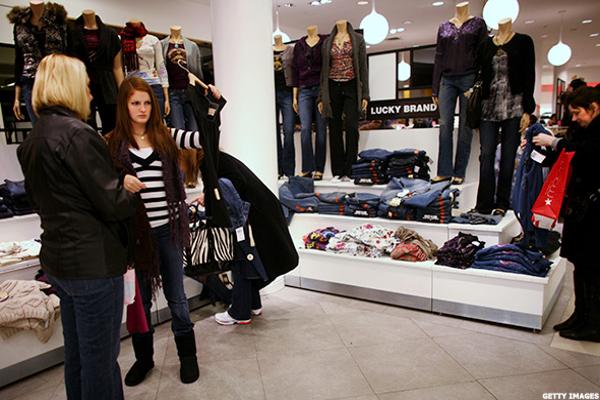 The nation's consumers remained reluctant about spending in March, with retail sales falling 0.3% and auto sales declining 2.1%.
Excluding auto sales, which are volatile, and gasoline purchases that were inflated by month-to-month gains in prices, retail sales climbed 0.1% in March from the previous month, the Census Bureau said. That missed forecasts of a 0.3% gain, according to Econoday.
The best-performing categories were building materials stores like Home Depot (HD - Get Report) and Lowe's (LOW - Get Report) , with a 1.4% gain, and pharmacies like (CVS - Get Report) and Walgreen's Boots Alliance (WBA) , up 1.0%. Otherwise, weakness was broad, with clothing sales down 0.9% and even online retailers like Amazon.com (AMZN - Get Report) posting a 0.1% drop. February's retail sales were revised higher, erasing a 0.1% decline. The Census Bureau now says sales were little changed that month from January.
The numbers confirm the economy's curious pattern: Consumers who have propped up growth as investment and exports waned are backing off some. Until recently, the consistently good news from the job market, as well as inflation-adjusted median family incomes that are closing in on all-time highs set in the early 2000s, has kept consumers spending. Their retreat is complicating prospects for growth in the first quarter and perhaps the second as well, with implications for earnings at retailers from...
More