EUR/GBP is my best play in a while. I have noted the resistance around 0.7450-0.7475 and low and behold, the market rejected EUR/GBP from going back this resistance in October. Now, on the dip, I already took profit at 0.73, and is letting a "runner" go for the rest of the bearish outlook. 0.72 was the next support pivot and did provide a reaction to start the week. However, today's (10/28) bearish engulfing candle keeps the bearish outlook alive. 

EUR/GBP Daily Chart 10/29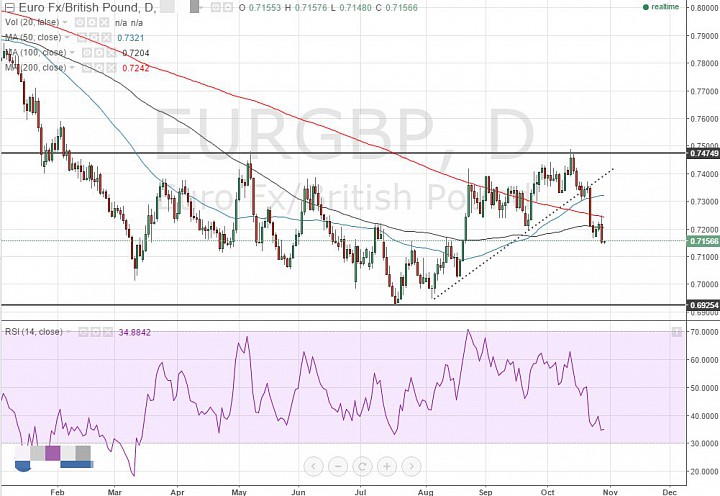 (click to enlarge)

The bearish engulfing candle suggests that the previous couple of candles were merely weak consolidation, and that the market still has downside risk at least towards 0.70 if not the low on the year at 0.6925. The high of this bearish engulfing candle is around 0.7250. This will be a key pivot in the short-term. If price climbs back above 0.7250, we might have to hold off on the bearish outlook, but so far, I have more confidence on downside risk.