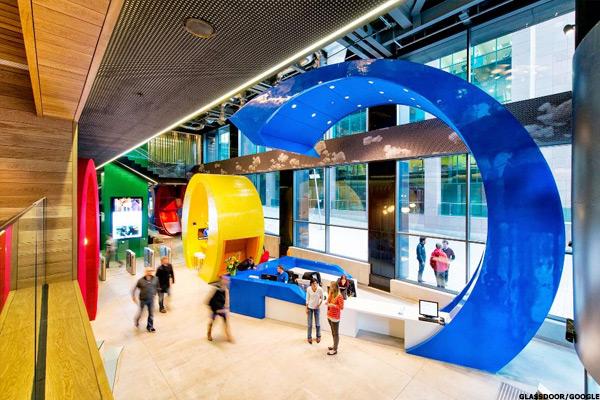 Google is under pressure to steer clear of sponsoring the Republican National Convention should Donald Trump become the GOP's presidential nominee.
Activists will deliver more than 400,000 signatures on a petition to Alphabet's (GOOGL - Get Report) Google headquarters in Mountain View, Calif. Thursday urging the company to refrain from sponsoring a Trump-helmed convention this summer. The group has also commissioned a plane to fly over Google's campus and around San Francisco reading "Google: Don't be evil. #DumpTrump," referencing the company's original motto.
"We want Google to immediately pull all support for a Trump-led Republican National Convention, so, while we would like to see them pull back their support, ultimately, we want them to pull it entirely," said Mary Alice Crim, field director of the Free Press Action Fund, which is joining the campaign alongside various liberal organizations: CREDO, Color of Change, UltraViolet, vsGoliath, Daily Kos, Courage Campaign and the Center for Media Justice.
The groups believe companies should take a stand against Trump's incendiary comments on the campaign trail.
Must Read: Here's Why Mark Zuckerberg, Facebook and Donald Trump Should Actually Like Each Other
Google did sponsor the 2012 RNC in Tampa. It was there the party nominated former Massachusetts Governor Mitt Romney...
More